Perspectives from the CETA Board of Directors
By Diane M. Calabrese / Published July 2018

Editor's Note: We met the 2018 members of the CETA board of directors in the January issue of Cleaner Times. Members introduced themselves by telling us what motivated them to serve on the board, what they have learned from this service (or what they expect to learn from the service for first-time board members), what they are looking forward to the most in 2018, and (the nugget version) their professional background.
Members told us a bit about their company, their view of the industry, and their philosophy of doing business, as well as what they enjoy most about their work and their free time interests. To meet board members who have been previously profiled, go to
www.cleanertimes.com/magazine/cleaner-times-articles-2/perspectives-ceta-board-directors/
www.cleanertimes.com/magazine/cleaner-times-articles-2/perspectives-ceta-board-directors-2/
www.cleanertimes.com/magazine/cleaner-times-articles-2/perspectives-from-the-ceta-board-of-directors
---
Jimmy Welch, R&D Manager, Nilfisk HPW—CETA Director
Two issues Jimmy Welch says that the industry will confront in 2018 are "international product compliance" and "improved operator experience." He will be able to make valuable contributions in both spheres given his broad and deep experience in the industry, experience that he began accruing in 1975 at Orbit Chemical Company in Birmingham, AL.
From obtaining more than 10 design patents to travelling to Israel in 2016 to assist a producer of microalgae with removal of calcium from glass tubes and rubber connectors, Welch has had a hand in a wide variety of projects involving pressure washers. What would he put at the top of his list of achievements?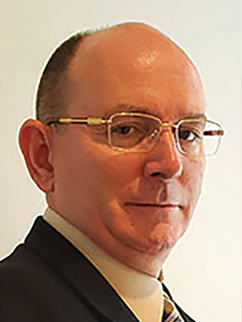 "While at Mi-T-M in the 1990s, I worked with the engineering team—Tom Goldsmith, Rick Weires, Mike Wuertzer, Brian Ruden, and Rich Langkamp—that developed the innovative patented EMF [electromagnetic firing] system and HSP series" ranks first, says Welch. (The EMF system eliminates the need for a 12-volt battery the burner.)
In all his efforts, Welch retains a focus on the end user. Innovation for a better user experience is the main challenge he strives to meet in his current position, he explains.
Teaching, says Welch, "is the most rewarding part of his position. It's all part of giving end users the best possible solutions for their tasks. Dr. Fulvio Montipo of Interpump influenced me in many ways, especially by his dedication to design innovative products to meet the customer's needs," says Welch.
What does Welch enjoy doing in his free time? "Spending time with my family," he says.
---
Gary Scott, General Manager, Alkota Cleaning Systems Inc.—CETA Director
The top issues for the industry in 2018 will be government related, says Gary Scott. The federal government and state governments will continue to add regulations with the stated goals of improving workplace safety or protecting the environment, he explains.
Too often, however, the regulations have a way of adding to the costs of doing business. "These regulations always create a challenge for a manufacturer," says Scott.
As he considers the whole of his professional life, Scott would define his greatest achievement through the eyes of others. "I would like to think it is having gained the respect of my colleagues in this industry," he says.
What is the most challenging dimension of Scott's current position? "As it always has been, trying to motivate people," he says. "The motivation needed is as diverse as the people I work with."
Great and good people make it all rewarding, says Scott. "The truly rewarding thing about my current position is the same it has been throughout my career, I get to work with great people every day here at Alkota. Plus, everywhere I travel I get to call on great people who sell our product. Everywhere I go, I get to work with friends."
Scott cites several people who have influenced his philosophy in life and business. "My mom, Evelyn, and dad, Albert, come to mind first," he says. "They were both honest, hard-working people. They were individuals of faith. They tried to instill into their three sons a Christian work ethic that would serve us the rest of our lives. They taught us that 'honesty is the best policy.' They treated everyone with respect, and they were devoted parents."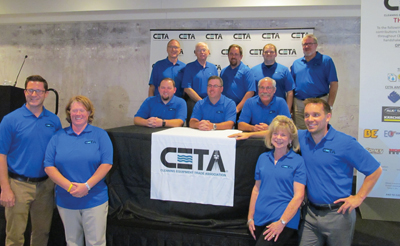 Having learned the lessons from their parents well, Scott's older brothers, James Scott ('Scotty') and Delmer Scott, reinforced their efforts, he explains. "I was blessed to work with Scotty for much of my career, and he continued to lead by example."
There's much to be learned for those who set examples worthy of emulation. "Gene Bowling also had an influence on my professional life," says Scott. "He was another hard-working individual whom I had the honor to know and work with. I saw Gene treat everyone with dignity and respect. He was certainly another leader in our industry."
Free time is a term Scott eschews. "I don't like to refer to any time as free time," he says. "We are given only so many minutes, so I like to think that I 'pack' as much into those minutes as possible. Life is short, so make every minute count."
There is time away from business, of course. It's time that Scott enjoys spending with his wife, Dawn Scott. He also enjoys golfing, especially with his two sons, and he hopes to help teach his five grandsons how to play golf. "I enjoy reading. I enjoy traveling and experiencing new things. Oh, and yes, I really like my job."