Perspectives from the CETA Board of Directors
By Diane M. Calabrese / Published March 2018

Editor's Note: We met the 2018 members of the CETA board of directors in the January issue of Cleaner Times. Members introduced themselves by telling us what motivated them to serve on the board, what they have learned from this service (or what they expect to learn from the service for first-time board members), what they are looking forward to the most in 2018, and (the nugget version) their professional background.
Starting in the February issue, members told us a bit about their company, their view of the industry, and their philosophy of doing business, as well as what they enjoy most about their work and their free time interests. To allow us to dig deeper with each board member (director), the second "part" of this article will run throughout the year with approximately one or two board members per month featured in this magazine.
---
Ben Hagemann
General Manager, American Pressure Inc.—CETA Vice President
There are many concerns for any industry in the 21st century. "I think one of the top issues is always misguided regulations," says Ben Hagemann. "[The year] 2018 is no exception. Prop 65 in California, confusion with boilers, and a couple of others come to mind. I know CETA will take a leading role in helping out on this in 2018."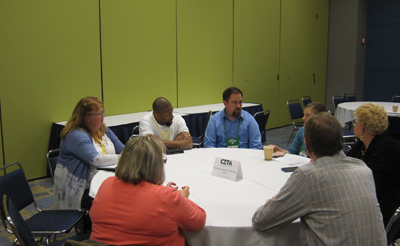 Like his colleagues on the CETA board, Hagemann puts a great emphasis on the outcomes of interaction with dedicated people. It's a perspective that mirrors the experience at his company. "The team of employees I work with—it is a great achievement to be surrounded by wonderful and competent people," he explains.
There are always challenges. "Managing time and finding enough time in the day to get the needful things done" is an ongoing one, says Hagemann.
"Having satisfied customers and a good reputation" is the most rewarding part of being in business, says Hagemann. Family is the other crucial part of the equation.
"I enjoy spending time with family and friends, most especially my wonderful wife and four children," says Hagemann. "We enjoy an annual vacation to the Southwest that is usually filled with hiking, national parks, and many other great activities."
---
Dr. Marlo Dean
Senior Support Services Manager, Kärcher North America—CETA Secretary

Dr. Marlo Dean has an overarching concern about the industry: the regulatory environment. "My job responsibility focuses on regulations, which places an emphasis on technical issues affecting our industry," says Dean. "I see a problem with government agencies and attorneys profiting from placing new regulations and enforcing present regulations on our industry."
Regulations add costs. "As government agencies struggle with budget limits, they are starting to place requirements for licensing and inspection fees costing almost as much as the pressure washer," says Dean. "Proposition 65 in California is a good example of a regulation which will cost any business with more than 10 employees a lot of time and money to be in compliance. These topics are being discussed and addressed in an atmosphere of cooperation in the CETA board meetings."
The results Dean has achieved by working with industry colleagues and regulators are significant. "Working on the UL Standards Panel for the UL 1776 pressure washer safety standard, the recent harmonization project, and the replacement UL 60335-2-79 [was very important]," he says. "I also worked with the SCAQMD [South Coast Air Quality Management District] to establish a category for pressure washers so we no longer fall under the boiler industry standards."
Every endeavor in the workplace presents challenges. "When you deal with government regulations, the problem is enforcement," says Dean. "There are laws and regulations for every aspect of our lives. Do we prepare now or take a chance on enforcement?"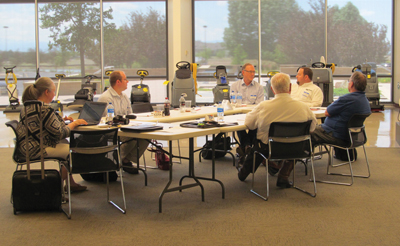 The question posed by Dean does not have a single answer. "There is a big chance that only a few companies within our industry will ever face litigation or violations, but when it does occur it can be costly," he explains. "I have had several people tell me that they are not worried about being in compliance with regulations because the chance of ever being notified of a violation is slight. I believe CETA can be the organization that brings awareness, but the decision to take action is still left to the owners and managers of individual companies."
The day-to-day for Dean is made gratifying by interaction. "Working with others within our industry" is rewarding, says Dean.
"My first manager was Larry Linton," says Dean. "He taught me integrity, honesty, and treating our customers as if they were part of our Landa family. He believed in working hard but placing importance on family, not the business. He was successful because he knew how to think outside the box and give employees a feeling that they were not just employees but rather part of a company. Employees knew that if they helped to make the business a success, they were recognized and rewarded."  
Dean uses his free time in many ways. "I sold my boat, and I'm too old to snow ski and do other active sports that I enjoyed in the past," he explains. "Today my extra time is spent serving as a leader in my church and community. I serve on a committee in the county working with people helping to resolve land-use issues. I also organize charity food drives, [provide] community service, [support] housing for veterans, [and work as a] local school volunteer and [volunteer at] Doernbecher Children's Hospital."