Editor's Note—August 2023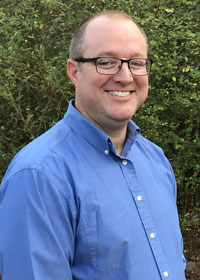 by Michael Hamline, Editor / Published August 2023
We have been created to work, and it is satisfying to see the end results of a job when our hard work produces a good, quality result. This creates a sense of accomplishment and pride in a job well done. Work or labor, however, isn't easy. Good work challenges our mental faculties and often our physical capabilities. Much sweat and tears, and sometimes blood, are poured into work, not to mention financial resources. So as you celebrate this Labor Day, celebrate hard work and a job well done and keep on trucking.
Turn to page 6 to read "Cleaning Exterior Marble and Monuments" by Terri Perrin with Debbie Spik, a chemist at EaCo Chem, contributing her knowledge and expertise to the cleaning challenge. Some advice given is to always test first before beginning the cleaning process. In fact, Perrin writes, "Cleaning marble is a deliberate process. Not only must stains be identified, but you must determine if there are other elements that might not be immediately obvious, such as sealants that may interfere with the cleaning agents used." Those who are interested in pursuing cleaning exterior marble and monuments would also do well to follow the first rule, which is to "do no harm."
On page 16 Diane Calabrese has written the article "Setting up OSHA-Mandated Training." Linda Chambers is brand and sales manager for GCE/Soap Warehouse Brand, and she shares, "I believe for a small business there is no need to spend large amounts of money on pre-made programs when OSHA gives you all that you need and teaches you how to do it (training) for free." How to provide the training can be an issue, but a company with 10 or fewer employees can probably set training up in-house while a company with 10 or more employees might want to look into an online program.
By flipping through to page 36, you can read "What to Understand about a Business Budget" by Diane Calabrese. This will require more mental work on your part to show care and discipline. For example, Calabrese shares, "A business can borrow, but to be successful it must borrow first and then spend." It is important to gain an understanding of the way money flows into a company in order to sustain it.
Whether you are engaged in physical work or mental travail or a combination of both, Cleaner Times wishes you a Happy Labor Day!
Michael Hamline
mhamline@fcapgroup.com
(800) 525-7038