Women of CETA: Working Better… Together
By Terri Perrin / Published October 2016

From equipment manufacturing to sales and distribution, to the individuals working on the equipment, it is no secret that men have traditionally dominated the pressure cleaning industry. But the times, they are a-changing!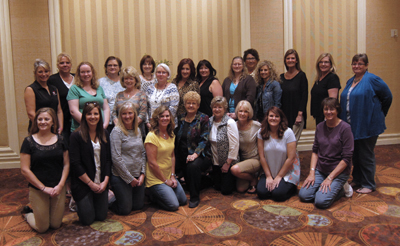 Over the last 20 to 30 years, women have been moving out of bookkeeping and clerical roles to take on management positions in the pressure cleaning industry. This is apparent in the ever-increasing number of females in attendance at the Cleaning Equipment Trade Association's (CETA) Annual Conventions. About ten years ago, a group of CETA women felt there was a need to be proactive and unite the women who were attending these conventions. Brenda Purswell, president of Alklean Industries in Pasadena, TX, led that charge and is credited with being the driving force and founder of a new branch of the organization called the Women of CETA, or WOC.
The Founding of WOC
With 45 years of industry experience, Purswell has witnessed an evolution in the demographic make-up of the industry in general and CETA in particular.
"When I began in the cleaning equipment industry in 1971, there were very few women in this line of work," recalls Purswell. "Sure, there were a few women in the manufacturing and supplier arena—who were often spouses of the owners—but virtually none in the distributor side. It was definitely a man's world. However, as time passed, more and more women became active in many roles, such as managing offices for the distributorships, then sales, and eventually management and ownership. At the CETA conventions, there was never a venue for us to share our issues and discuss problems that were related to the jobs we did, and the contributions we offered to the industry. So the idea of creating the Women of CETA was conceived, to offer opportunities to build relationships, form friendships, and mentor each other."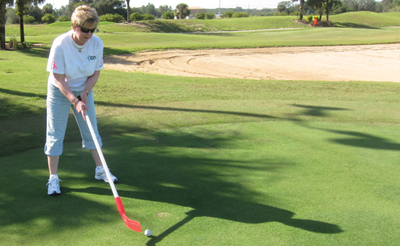 Purswell explains that she first had to introduce the concept to CETA's Board of Directors, and that took a bit of time. But, after a couple of years of diligent efforts, WOC was officially founded in 2009. Their mission is
simple: to provide an opportunity for women to form bonds with each other, and to facilitate communication and friendships across all cleaning industry sectors.
Membership in WOC is free and is included as part of a regular CETA membership.
Judy Bowers, Corporate Secretary for RJ Bowers Distributors Inc. based in Rockford, IL, helped Purswell champion the concept of WOC to the CETA Board and then helped organize the first meeting. She is now the co-chair of WOC along with Kim Micha, who is the CFO of High PSI, Glendale Heights, IL, and is also currently on CETA's board of directors.
The Benefits of Belonging
Bobbie Meyer, manager of Ben's Cleaner Sales Inc. in Seattle, WA, offers a great explanation as to why WOC has been so important to her career and business development.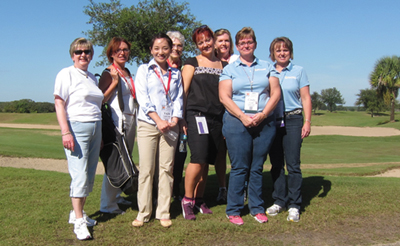 "As a member of a family business in the pressure washing industry, I had no knowledge of the equipment we sold," proclaims Meyer. "I was working in the accounting and management side of our business, taking care of payroll, human resources, accounts payable and receivable, general ledger work, etc. That involved knowledge of basic business practices, not pressure washers. I had never even started a pressure washer. I didn't need to because there were so many others around me who took care of the selling, servicing, and customer questions, so I felt I had no need to learn the technical part of our business. 
"However, when I attended the CETA events with my husband, I felt inadequate when it came to holding conversations with other pressure washing company owners, either men or women," adds Meyer. "The first year that we had a Women of CETA meeting, I learned that I wasn't alone. The women who held responsibilities in other pressure washing companies made me feel as an equal and that I was just as important to the industry as they were. I was even asked to set up and moderate Round Table Discussions at a CETA Power Clean event. These women are the ones who gave me the confidence to do this. I count all the Women of CETA as my friends. While I only get to attend CETA Power Clean every other year, I would never miss the Women of CETA meeting when I am able to attend."
"I have been attending CETA for more than 30 years, and I would meet other women at meetings, seminars, and exhibits," recalls Bowers. "As I got to know these ladies, I learned that most of them worked in the business—they were not just there as spouses and observers. Despite the increasing number of women in attendance, the board of directors was mostly comprised of men. Brenda was one of the first female board members, and she convinced me to become a member of the CETA board, too. The first board meeting I attended, I was the only woman on the board with 11 men. During my three years serving on the board, I realized that my strengths were different than what the men brought to the table. Women worked mostly in the background, even though many of us were helping to run our respective businesses. Having an event for women at each CETA Convention has given us the opportunity to get to know each other and become better friends, in addition to helping our careers."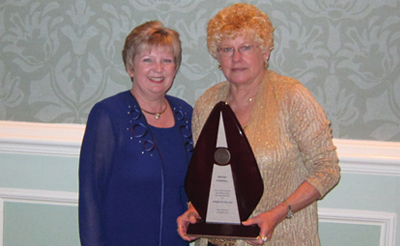 "Testimonials like these prove that WOC has facilitated the formation of alliances that not only help our industry but act as a support system, creating bonding friendships that will last a lifetime," declares CETA's Managing Director, Debbie Murray. "Over the years, we have consistently had about 40 women participate in WOC activities. Some of the delegates work in the industry, and some are there to support family members who work in the industry. I look forward to this event every year because I have met women who, honestly, have become as close to me as a sister. WOC is a great organization of women. Those who haven't attended should certainly try it."
"I love this industry and the people in it, and I welcome the opportunity to share ideas and help others," concludes Purswell. "I always learn from discussions from any distributor and that always makes me better at what I do. I have never wanted WOC to be about me … and it is not! I love having others involved and watching them grow as they take leadership roles in planning the annual meetings. Every year it evolves and that is what I envisioned for this organization. I am a firm believer that getting involved always makes you stronger."
WOC 2016: 
What's In It For You?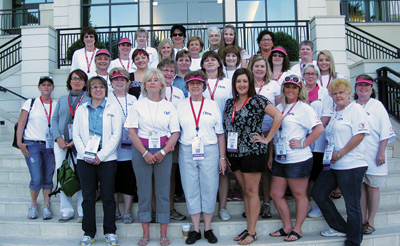 The WOC will hold their 8th Annual Meeting at CETA's 2016 Convention, held October 24–28 in Chicago, IL, in conjunction with ISSA/INTERCLEAN North America. In the past, they have hosted guest speakers and roundtable discussions; had fun playing golf, Bingo, and a dice game called Bunco; and even learned some art techniques. This year, they will host an afternoon of 10-pin 'Bowling for Bras' to raise funds for the CETA Education Foundation. The Foundation is a separately incorporated charitable organization for the purposes of scholarship awards to students of CETA members, their employees, and families; member education; and industry research.