WJTA Looks Ahead to 2023 and a 40th Anniversary Celebration
By Peter Wright / Published February 2023

After an eventful 2022 with progress on several ongoing and new projects, the WaterJet Technology Association (WJTA) looks ahead to continued development in 2023.
     The association celebrates its 40th anniversary in 2023, with programs throughout the year to recognize the organization's history and growth. 
     WJTA was founded as the U.S. Water Jet Technology Association in 1983 to sponsor and organize biennial conferences on waterjet technology and to develop codes of practice and safety for the waterjetting industry. Waterjet technology has its origins in hydraulic mining methods, and as the technology was adapted to cleaning, machining, and other applications, WJTA adapted to serve these industries along with companion technologies such as industrial vacuum.
     In celebrating this milestone, the association will recognize past accomplishments and leaders while looking forward to best support industry safety, workforce, and technology.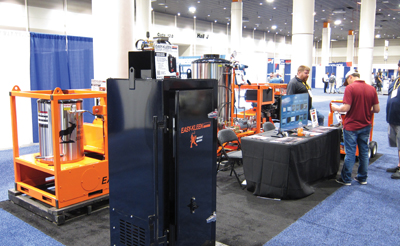 A goal for 2023 is to continue strengthening and broadening the WJTA's membership, particularly in additional sectors where industrial cleaning and surface prep services are performed. With hiring challenges, supply chain issues, and other challenges, it is more essential than ever to maintain a broad network with strong relationships. WJTA provides an essential means for collaboration, technology development, and education along with the goal of raising the level of safety across the industry.
     Next year will continue to see the expansion of WJTA Training and Certification, including a curriculum and policy update to the hydroblasting program and the launch of hands-on industrial vacuum training. WJTA training for asset owners—associates from the facilities where contract industrial cleaning is performed—will also continue to be a focus. Even a modest degree of education can provide plant personnel with the knowledge to field-identify potential hazards, better communicate with contractors in the permitting process, and more effectively manage cleaning operations.
     WJTA's eLearning modules—Hydroblast Foundational Training (19HBFT) and Vacuum Operator Foundational Training (19VACFT)—continue to see increasing adoption through the safety council network and remotely through the Health and Safety Council (HASC) Live Online Proctoring system.
     In addition to training, WJTA's safety videos for industrial vacuuming and waterjetting will be a focus. These videos are a popular resource for introducing new employees and customers to the industry and complement the association's formal training and certification offerings.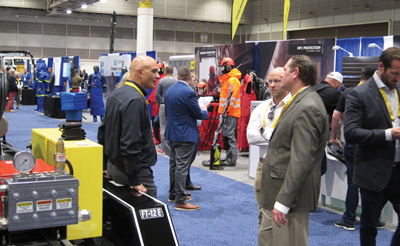 In December 2022 WJTA held a well-received asset owner safety and training summit in collaboration with the Houston Business Roundtable (HBR) Industrial Cleaning Committee and the HASC. This event showcased operator training opportunities with safety takeaways for plant personnel and featured a keynote address by petrochemical industry executive and author Sam Smolik. Additional collaborations with industry groups will continue in 2023 to continue raising awareness of safety best practices and industry technology.
     Another continuing project for WJTA in 2023 is to compile a whitepaper on design for cleanability considerations. Sections of the paper, spearheaded by WJTA board member Jim Ashmead of DuPont Specialty Products, will be published in WJTA's members-only Jet News periodical throughout the year.
     As Mr. Ashmead points out in the paper's introduction, cleanability considerations are an integral part of the design process for food and pharmaceutical facilities, and applying these considerations in other sectors can lead to less downtime and better cleaning outcomes—a win for both cleaning
contractors and facility owners.
     Six positions on WJTA's board of directors will be up for election in 2023, with nominations open through March 31. Association awards nominations are also open, with awards to be presented at a ceremony in conjunction with the 2023 WJTA Conference & Expo.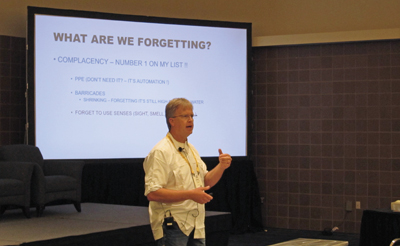 Lastly, the WJTA Conference & Expo returns in person to New Orleans October 30–November 1, 2023. The 2022 event marked the association's first in-person conference since 2019 and drew enthusiastic crowds to reconnect and see the industry's newest developments.
     Feedback from exhibitors and attendees was highly positive, and this year's event looks to be bigger and better than ever. The exhibits, live demos, and opportunities to build and strengthen relationships are always highlights, along with an outstanding technical program. Exhibit space is available, and technical abstracts are currently being accepted. 
     Anyone interested in the WJTA is encouraged to subscribe to email updates, connect on social media, and most importantly, become a member and realize the benefits of participating in an industry-leading trade association.
     For more information about WJTA, visit www.wjta.org or call 314-241-1445.