What New Technology Is Assisting in the Industry?
By Diane M. Calabrese / Published April 2023

From design to diagnostics—and everywhere in between—new technology boosts the industry. 
     It's the question "Can't we do this better?" that gets things moving. Efficiency and durability gain and keep accruing in an industry that simply does not accept where it is now as a plateau. 
     "Now" is simply the place from which the next important improvement in speed, conservation of resources, and outcomes will take off. New technology allows the industry to move quickly on ideas, taking the hypothetical to the actual.
     The cascade of events that began in March 2020 included dramatic changes in time to resupply. On the positive side, they also served as an impetus to rethink methods and find work-arounds. 
     The work-arounds got great assistance from new technology. Engineers thrive on solving problems and transforming a concept into a functioning part of industry. 
     Veloci Performance Products, a pressure washing parts and accessories distribution company based in Burnsville, MN, illustrates how can-do thinking and new technology lead to innovative outcomes. The company recently added a coupler assembly machine to their manufacturing lineup that also includes machines that create fittings, assemble hoses, and more, explains Anne Clarrissimeaux, the director of sales and marketing at the company.
     "The coupler assembly machine is a completely custom build designed by PharmaMed automation and engineering and uses a robotic arm and progressive sensing technology to assemble all subcomponents that go into a coupler," says Clarrissimeaux. 
     PharmaMed is headquartered in Fargo, ND. It specializes in custom builds, providing clients with final design 3D computer models so that the function of the machine can be envisioned in the virtual world before it enters the real world.
     The coupler assembly gets high marks from the team members at Veloci. 
     "The precision, speed, and agility with which this new coupler assembly machine runs significantly increases our productivity," says Sam Schaus, the company's director of operations. "Adding this machine allows us to not only meet our current customer demand but also offer these parts to new customers as well." 
     Speed is just one of the benefits of the machine, which can complete four couplers in just under a minute. One coupler produced in-house in 15 seconds stands in great contrast to waiting for items queued up in a disrupted supply chain.
     Clarrissimeaux says supply chain issues still linger today. But in the worst of times during the past three years, her company saw lead times extend from weeks to months. 
     The in-house coupler has allowed the company to meet customer demand and to shorten the time to get products to customers. "We can now produce a month's supply in days instead of waiting six weeks or more for couplers to arrive from overseas suppliers," says Schaus.
     Aaron Lindholm, the company's owner/CEO, sees the manufacturing technology as another path to increased revenue. "We will see faster business outcomes when we control our own supply," he says.
     In fact, Lindholm anticipates the addition of manufacturing will increase the trajectory of growth at his company. "We're aggressively planning for the future," he explains. "We've taken that supply chain challenge as an opportunity to step up in-house manufacturing in order to diversify and grow our capacity to supply product to our growing roster of customers."
Imagination
     The aphorism about necessity and invention may be worn out, but it still applies. Along with perturbations
such as the years 2020–2022, there are other drivers that spur the imagination.
     Regulations are among the drivers. But even without being nudged by regulators to do more with fewer natural resources, keep water clean, and be attentive to ergonomics, members of the industry are doing all those things.
     Sometimes existing technology is used in a new way, thanks to imagination. For instance, the Office of Response and Restoration at NOAA [National Oceanic and Atmospheric Administration] has recently tested the utility of using hot-water pressure washers to move oil from hard surfaces (rocks) on shorelines to nearby water, where it can be collected by skimmers and sorbent booms.
     Absorbent berms have become routine in our industry as a way of containing water and damming off storm drains/grates. One popular design is the Vacu-Boom™, a containment and separation system that demonstrates what can be done with a serious effort to capture wastewater in any setting and separate the contaminants from the water.
     New technology facilitates movement. Functional components can be both strong and relatively lighter in weight. That means carrying a containment system to a jobsite is not an onerous task.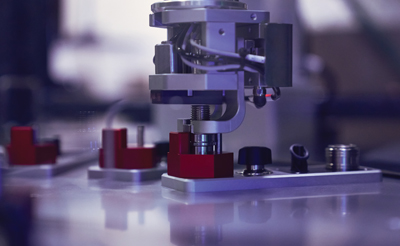 Hydro Engineering (HE) Inc. in Salt Lake City, UT, tops a high threshold in imagining how portability and containment can be melded. It serves a wide range of industries, from construction and manufacturing to biosecurity and transportation with pressure washers, recycling and filtration systems, and both portable and permanent wash racks. 
     Biosecurity? Yes, DHS [Department of Homeland Security] requires vehicles entering certain secure areas be washed to prevent introduction of chemicals by those with malicious intent.
     Members of our industry and others take advantage of decision support tools (DST) as they endeavor to solve problems surrounding best practices or best approaches. For instance, while the Environment Protection Agency (EPA) focuses on prevention, it also works at identifying the most useful ways to accomplish remediation to restore fouled soils, water, and air.
     By creating a matrix using DST software, a decision maker can identify optimal methods for approaching a remediation project. At last look, the matrix allowed for evaluation of 49 technologies (on site and off site), among them air sparging, natural attenuation, soil washing, chemical oxidation, and chemical reduction.
     Corrosion coupons (made of various metals) are known to those who work with water systems. They are inserted to serve as an easy way to sample how much corrosive activity has taken place over an interval. (It's easier than taking apart a piece of the system.) 
     That takes us to concrete coupons. The EPA has a Homeland Security Research Program (HSRP) that looks at the environmental effects of events such as release of a "dirty" bomb. How could a resulting cesium (Cs) coating be removed? Would water pressure be sufficient to remove it? Up to 7000 psi, removal (decontamination) kept increasing (to 80 percent). 
     HSRP used preconditioned coupons that had been thoroughly cleaned with 2300 psi at 2.3 gpm prior to testing. A conventional pressure washer used in developing a method to counter radiation exposure—new technology or old technology used in a new way?
Expansive
     New is a relative term. Use it differently or add a twist or turn, and there's something novel.
     In January, Giraffe Tools, which sells to homeowners, launched its Grand-falls series of pressure washers with
a retractable hose, mount, and 2500 psi with 1.3 gpm capability. The introduction is a ground-level illustration of responsiveness to consumer demands.
     Many people who are employed as operators of pressure washers or run contract cleaning businesses have ideas about what next steps they would like to see in technology. One consistent thing on the wish list: autonomous machines.
     It's long been the case in our industry that some end users go so far as to design their own equipment and start their own businesses built around a new machine. That's the story behind the Washpower ProCleanerX100, a small (approximately two-foot by three-foot) four-wheeled robotic
vehicle introduced at an agricultural exhibition in Europe. The robotic cleaner maneuvers in pig houses.
     Although robotic cleaners are manufactured by companies that serve our industry, they are machines for interior cleaning, such as floor scrubbers. See, for example, the product line from Kärcher NA in Aurora, CO. 
     Will autonomous pressure washers, surface cleaners, steam cleaners, etc. be next? It seems inevitable. [See the arti-cle on page 34 on drones for more on the promise of remote-controlled efforts.]
     In a way, everyone who has a cleaning job to do contributes to and makes use of new technology. In 2021 the U.S. Air Force introduced an autonomous robot for washing an F-16 fighter jet. The development was done with Wilder Systems, an Austin, TX-based aerospace and robotics firm.
     It takes just an hour for the robotic system to wash the F-16, after the sensitive equipment is taped and otherwise protected. Whether the system could free enough manpower to compensate for low recruitment is an open question, but it is held out as a possibility.
     What the F-16 example demonstrates is how much overlap there now is between software/high-tech companies and industries that have grown from more traditional roots. It's a setup for elevated problem solving and innovation.
     One more example: What is the best way to clean turbine blades on wind turbines? Many methods have been tried and are in use. Then, a suggestion: Why not run a water supply through the base with portals along the stem, thereby allowing easy attachment at different heights to those doing precision cleaning by scaling in swing scaffolds? Voilà, it got done.
     In the 1980s corded, electric-powered pressure washers introduced unnecessary risk. In 2023 the movement to electric-powered machines is well underway thanks to rechargeable batteries.
     This is just a sampling. Ideas and follow-through are everywhere.