Taking a Stroll in Franklin, TN
By Michael Hamline / Published October 2017

Editor's Note: From October 12-14, the Pressure Washers of North America (PWNA) will be having their annual tradeshow in Franklin, TN (20 minutes south of downtown Nashville). In the September issue of Cleaner Times, we provided the schedule of events to be offered.
We realize that the primary reason you are in Franklin is to attend the PWNA Convention. However, you may want to consider taking a couple of days before or a couple of days after for sightseeing, and so we have provided a brief list of some places you might want to visit during your stay in Franklin, including taking a short drive north to explore Nashville.
---
Franklin On Foot
On the website, Margie Thessin, owner of Franklin on Foot, states, "Visitors of all ages have enjoyed my guided walking tours of historic Franklin, TN, since 1997. I have a law degree, but history is my passion, and there's no better place than Franklin to pursue this interest. From the original Franklin city tour, I've developed crime, Civil War, ghosts, cemetery,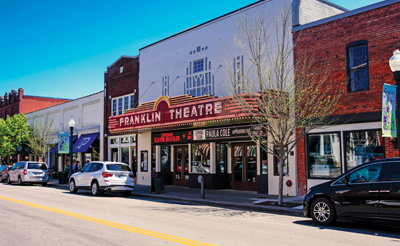 children's tours, and even food tours, all within Franklin's historic center."
For more information, call (615) 400-3808 or email franklinonfoot@gmail.com.
---
Franklin Family Entertainment Center
"Franklin Family Entertainment Center is one of the finest independently-owned bowling centers in the country. We own and operate a modern bowling center located in Franklin. Our mission is to provide a top-quality bowling experience so that our bowling guests and their families will return again and again. We provide top notch bowling centers, quality activities,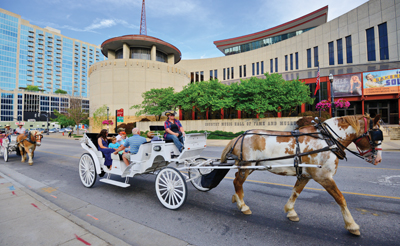 and events along with exceptional service and personal attention to our guests."
For more information, call (615) 790-2695.
---
Nashville Zoo
Celebrating 20 years at their current Grassmere location, the Nashville Zoo is "where animals, nature & fun converge," according to their website. You can see the spider monkey treetop passage exhibit that opened in April 2017. There is also the soaring eagle zip line that gives an exhilarating view of the zoo, and you shouldn't miss the kangaroo kickabout. Also, during mid-October, there will be Boo at the Zoo going on.
For more information, call (615) 833-1534 or email pr@nashvillezoo.org.
---
Lotz House Museum
TripAdvisor describes the Lotz House Museum as "the compelling story of the times, the family, and the fine antiques of the Civil War era. The Lotz House, which has been on the National Historic Register since 1976, is located in the heart of downtown historic Franklin, TN, at 'the epicenter' of the Battle of Franklin, which was a pivotal battle of the Civil War on November 30, 1864. Join us as we step back into Civil War history."
For more information, call (615) 790-7190 or email info@lotzhouse.com.
---
Country Music Hall of Fame
® 
and Museum
According to the website, the Country Music Hall of Fame® and Museum "seeks to collect, preserve, and interpret the evolving history and traditions of country music. Through exhibits, publications, and educational programs, the museum teaches its diverse audiences about the enduring beauty and cultural importance of country music." It continues, "In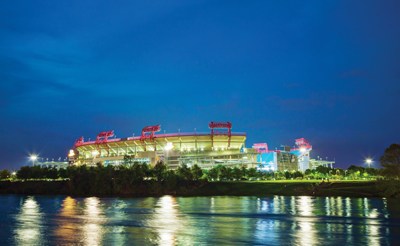 the museum's core exhibition, Sing Me Back Home: A Journey Through Country Music, visitors are immersed in the history and sounds of country music, its origins and traditions, and the stories and voices of many of its honored architects."
For more information, call (615) 416-2001 or email info@countrymusichalloffame.org.
If you are a football fan, the Tennessee Titans will be playing the Indianapolis Colts at Monday Night Football on October 16. There are also the Grand Ole Opry and Ryman Auditorium that will be of interest. For the kids, another good place to visit is the Adventure Science Center
every day from 10:00 a.m.–5:00 p.m.