Taking Care of Their Customers: Northern Pump & Compression
By Adia Walker / Published December 2014

In North Dakota, the expansive, rural terrain and extreme winter climates demand adaptation from the residents and companies that call the state home. Northern Pump & Compression, Inc., (NPC) not only rises to the challenge, but enables its customers to do the same through design ingenuity and a steadfast commitment to service. Based out of Watford City, ND, NPC has been servicing the agricultural, petroleum, and industrial sectors of central and western North Dakota, along with eastern Montana, since 1996.
"We design and sell pump systems, filtration systems, air systems, pressure washers, and water recycling systems," says Jay Bean, President of NPC. Using light fabrication techniques to assemble components from different manufacturing companies, Bean's team is able to build equipment based on customer specifications and need. But the company's job doesn't end after designing and building the equipment. "Our long-term goal is to maintain the equipment that we place in the field," says Bean. "My philosophy is that it's easy to get the first sale, but to get the second and third sale requires taking care of the customer."
According to Bean, his company's service department doesn't just complement the business, it is the business. "The service department is the assurance that we will get return orders from customers," explains Bean. "Without maintaining a good relationship with our customers and keeping their downtime to a minimum, we would not keep them as our customers. That's it in a nutshell. Without service we don't have customers."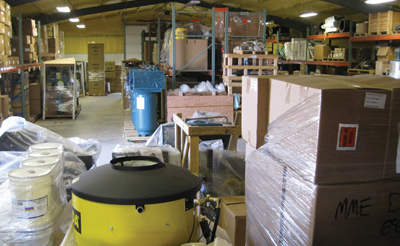 With this mindset, it is obvious that running a highly-efficient service department is a top priority for Bean. Several key elements aid the company's service crews as they strive to keep NPC machines in the best working condition possible. "Communication between service men and our service coordinator is vital," says Bean. "The area we cover in North Dakota is very rural and sparsely populated. There is a lot of distance in between cities, so we have to make sure that we use our time to our best advantage when we're in an area." To take this tactic one step further, NPC recently implemented a new, Web-based program that keeps track of the service teams so the coordinator knows where they are and in what kind of time frame they can get to the customer. This technology allows the company to redirect service crews in the field if possible.
Another important component of the servicing strategy is to ensure that the necessary supplies are available to the service teams in the field so they can finish the service call on the first visit. In addition to advance planning that helps overcome the distance factor, NPC must also consider the harsh winter weather when making decisions about how they will provide service to their customers. To ensure fast service and the safety of his team, Bean only buys four-wheel drive vehicles to send into the field.
Bean's experience with negotiating the North Dakotan landscape began even before his current business took shape. When asked to recall how he got into the industry, NPC's President takes us back to his service in the Navy. "For five years, I was in the Navy working on gas turbines," he recalls. "When I got out of the Navy, I started in sales of industrial equipment." Starting out in the pump business in 1980, Bean worked for a company in Wyoming for many years. In 1989, he was sent to North Dakota to run a branch store. When the company left the area in 1995, Bean decided not to move back to the home store. Instead, he decided to stay in Watford City and open his own business.
"I always liked pressure washers," says Bean. "There's just something about putting a wand in someone's hand and watching him smile—then you know the product is sold. It's just what I've always liked to do." Bean firmly believes that pressure washers sell themselves because of the value that lies within the equipment. "It's a tool that a customer needs to have as much as having a wrench set in their tool box," he says. "It's a necessary piece of equipment in virtually every shop." He also explains that the equipment needs to be cleaned and serviced, not just for vanity's sake, but in order to work properly.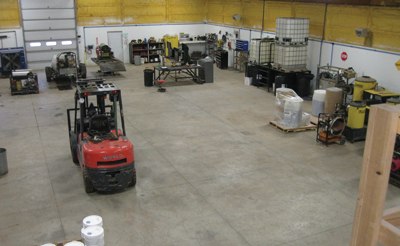 Listening to him speak, it is obvious that Bean is fascinated by the industry. The growing popularity of water reclamation systems is another facet that interests him. Perhaps most interesting of all are the different attitudes that one encounters when selling pressure washers and related equipment. "I see a lot of people buying out of catalogs and off the Internet without even considering the fact that they are buying a mechanical piece of equipment that is going to need servicing somewhere down the line," Bean says. "We feel we sell engineered products and not simply commodities."
It is this train of thought that prompted Bean to begin his company. In 1996, Bean started the business out of the spare bedroom in his house, building pump units out of his garage. After four years, the company moved to a small facility, which was basically a trailer with its own garage. Working with a mechanic who provided field maintenance services to the customers, the business grew enough to warrant another move in 2006, which led them to their current facility.
Bean recalls the struggles of trying to obtain quality product lines and good distributorships in the early days of his business. "It was pretty slim pickings back then," he says. "At the time we went into business, whenever I called a factory looking for a product line, I was told that the area was being covered out of Minneapolis, MN, or Billings, MT. No one was interested in western North Dakota. Landa was one of our first, direct product lines, giving us the quality we were looking for."
When we moved into our current facility in 2006, we thought 'how are we ever going to fill this up?'" But they did fill up all the space, and even had to build four different additions throughout the years. The facility now includes: a 3200 square foot office space and show room, a 1250 square foot parts warehouse, a 2700 square foot pump shop, a 1500 square foot fabrication shop, a 5000 square foot warehouse, and a 5000 square foot pressure washer repair shop. And while this seems like a lot of space, it still isn't enough; currently, the company is in the middle of putting on a fifth addition—a 3200 square foot office space, which will include additional offices, a conference room, and a break room with a full kitchen.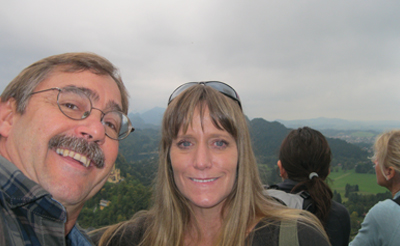 To run the operation, NPC employees around 20 staff members at any given time. For Bean, maintaining a small company atmosphere is important. "I try hard to make sure that my people want to come to work every day," he says. "There is a line of communication open here that people from other jobs aren't used to. We don't yell and scream; it's a high pressure business, but we try not to give into that."
Two of the main industries that comprise NPC's customers are oil producers and agriculture. An abundance of grain and meat producers in the area have provided a solid customer base throughout the years. Currently, 40 percent of the business comes from air compressors, pressure washers, water recycling systems, and other types of shop equipment. "We are always building specialty items for our pressure washing customers as well," adds Bean. "If they need something a little more efficient, we will design and build it."
A recent boom in the oil and gas industry in North Dakota has increased sales in this sector. In fact, 60 percent of the company's sales come from oil field production pumps and filtration systems. "We've literally tripled the size of our company in the last five years," says Bean. "It's actually been a chore not to let the company get out of control as far as size." Because servicing the machines he sells is so important to Bean, he has worked hard to maintain a controllable environment in which his teams can support the equipment the company sells. "Right now selling equipment is not hard, but keeping it running takes some effort," he says.
In addition to the growth in business, a lot of other things have changed in Watford City. The town is growing exponentially, but Bean warns that it is a double-edged sword. A flurry of construction is helping to build new schools, roads, homes, and businesses. While this will eventually lead to a larger, more robust infrastructure, residents are currently dealing with a sudden increase in prices and traffic, as well as a complete change in once familiar scenery. "For the moment our little town is gone, but somewhere along the line, the dust will settle, and we'll have a nice town again," predicts Bean.
Another aspect of the boom is equipment being shipped in from other parts of the country, as part of new construction projects, with no one to repair it. While servicing equipment is NPC's bread and butter, they simply don't have enough manpower to work on all the equipment in the area. "We had to take a step back and say we only work on our equipment," says Bean. "Our customers come first—they put their trust in us to keep it running." With this philosophy, it is easy to see that maintaining the integrity of the business and promoting a good image of the industry is important to Bean.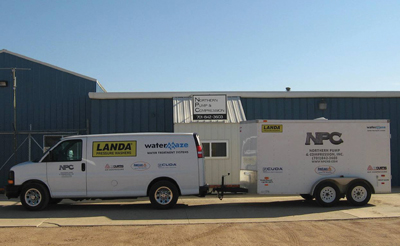 While NPC has certainly been able to step up to the plate and take on the current challenges of a changing environment, the company has not lost sight of what the future might hold. "In the future, I see us following the trend in the water reclamation industry as it matures," says Bean. "We're finding a lot of applications for equipment that doesn't currently exist, dealing with oil field chemicals and procedures. I see the company evolving there and working with our manufacturers to address some of the issues that we've come up with in the last few years."
While solving new issues that arise in the ever-changing field is important to helping their customers succeed, NPC makes a conscientious effort not to deviate from the core business. To illustrate his point, Bean refers to an old saying "jack-of-all-trades, master of none." "A lot of companies up here are trying to do too much and end up not doing anything well," he explains. "Business will come and go, but when all is said and done, I intend to still be here. That's why we're going to stick with what we know how to do."
Helping him in this endeavor are several key players at NPC. DeLon Murschel, the store manager, does most of the pressure washer sales. Dale Engebretson handles inside sales, which covers different aspects but mostly walk-in sales of pumps. Kristi Carbone and Josh Bean, his son, work in the Parts Department, selling over-the-counter parts for walk-in customers. A ten-man service department, including three, fully loaded pressure washer service vans, keep everything running in the field. As President, Bean does a lot of sales and pump system design. He describes himself as a hands-on guy, and intends to maintain an active role in the company.
When he is not working, Bean enjoys being with his family, fishing, and working on classic cars. He and his wife, Jan, both like to spend time driving their classic cars together.
Bean expresses much gratitude for the good fortune he has experienced in life and business. "I've been very fortunate with the trust that the customers have put into my company," he says. Listening to Bean's story, it is evident that this trust was earned through hard work and commitment.