Remembering Harold Glenn Bell
Published September 2018
Editor's Note: Though it doesn't mention it in the obituary from Stockdale-Moody Funeral Services that can be accessed at www.stockdalefuneral.com/notices/Harold-Bell, Harold Bell was responsible with David Hunt for starting Cleaner Times magazine. David's sister, Charlene Yarbrough, took over the magazine soon after its inaugural issue and has published it for the past 31 years. She and all at Cleaner Times were saddened by the passing of such an iconic figure in the industry.
---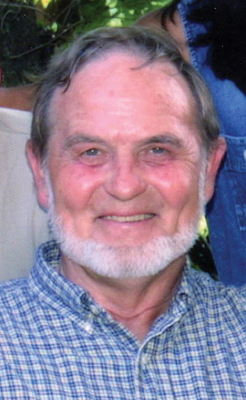 David Hunt, former owner of Victor Mfg./Spraymart, shares, "Harold Bell brought his vast storehouse of knowledge to the pressure washing industry in the mid-1980s when he began working in Siloam Springs, AR, for a parts and component supplier named Hydrotech. After Harold left Hydrotech in 1988, he helped form and became a stock holder of Victor Manufacturing, Inc., which did business as Spraymart.
"Harold was smart and mechanical. He intuitively knew how things worked, but he was equally adept at working with suppliers from Europe and Asia, dealing with sales people, or troubleshooting a customer's problem. During his time at Victor/Spraymart, Harold helped develop new product lines and, for a while, even ran a manufacturing plant that built 'Tuff' pressure washers and agricultural sprayers.
"Victor was a very successful business, and the company was sold in 1999. Harold went on to help build another company in the networking and security industry before retiring in 2010.
"Harold was unique; his quick wit and dry humor were ever present. He was a great talker and a pretty good listener. He was able to straighten you out without being obnoxious or offensive. Some people probably thought his coffee cup
was part of his hand because he was seldom seen without it.
"Anyone who spent much time around Harold has some special moments stored up in their memory. When we went places, he was the driver. We often got lost and were almost always late to our destination. Harold's desk was a legendary, precariously piled high mess, but he could always find what he needed. He was the only guy I ever knew who gained weight eating salads because his salad was made with a small amount of greenery and loaded up with mounds of meat, cheese, croutons, and heavy salad dressing. At the shows in Vegas, Harold loved to play blackjack. He spent hours making $5 bets over and over, but by the time he left the table, it would be the liveliest table in the place and everyone knew his name.
"Harold's facial hair slowly whitened over the 30-plus years I knew him, but his demeanor and devotion never ebbed. Harold Bell was a good man. He was my friend. I will miss him."
Terry Connett, currently with BE Power Equipment, also remembered Harold:
"I started in this industry in March of 1994, hired by David Hunt, owner of Victor Manufacturing and Tuff Manufacturing. I worked directly with Harold Bell for the first several months as he was tasked with showing me 'the ropes,' and indirectly over the following eight-plus years. He was always there early and/or late and had a great work ethic. He was always very helpful in teaching me whatever I had questions about, which was just about everything as I was new to the industry. It was a pleasure working with him, and although I have been away from that area for many years, I know he will be sorely missed. I am thankful for having had the pleasure of working with him and the knowledge he imparted, and I am honored to have known him."
Harold Glenn Bell of Bentonville, AR, passed away on July 4th, 2018, at the age of 75 at Jamestown Rehabilitation Center in Rogers, AR, in the loving presence of his family. He was born in Rogers on March 23rd, 1943, to Lewis Presley Bell and Oletha Pearl (née John) Bell. 
He is remembered with love and survived by his wife of 52 years, Winnie Mae (née Springer); sons Michael of Piermont, NY, and Matthew of Fayetteville, AR; siblings, John (Robbye) of Hammond, LA; Richard (Sharon) of Columbia, TN; Wayne (Judy) of Rogers, AR; Myra (Leonard) McGee of Purdy, MO; and Milton (Cathy) of Ramona, OK; and numerous nieces and nephews. 
He was preceded in death by his parents and his brother, Lloyd. 
He was baptized as a member of the Church of Christ. 
Harold attended school in Pea Ridge and Rogers, AR, graduated from Rogers High School in 1961, and attended the University of Arkansas.
Harold's early jobs included jeweler's apprentice and machinist, and he had several careers, includ-ing as an engineer at Telex Inc. in Tulsa, OK; as a recruiter placing engineers and geologists in the oil and gas industry; and as an entrepreneur, co-founding businesses in pressure washer equipment sales and manufacturing and telecommunication equipment sales.
Harold was an avid ice hockey fan and a committed proponent of youth soccer. He coached youth soccer teams for many years and played a key role in reviving recreational soccer in Bentonville. He also served multiple terms as the Youth Commissioner on the Arkansas State Soccer Board.
Harold was devoted to his family, loved to socialize with old friends and classmates, and was quick with a comeback. He always had a plan in the works and wasn't going to be told what to do. He was a talented designer and engineer and a voracious reader and coffee drinker, and he knew how to raise an eyebrow effectively.