Perspectives from the CETA Board of Directors
By Diane M. Calabrese / Published June 2018

Editor's Note: We met the 2018 members of the CETA board of directors in the January issue of Cleaner Times. Mem-bers introduced themselves by telling us what motivated them to serve on the board, what they have learned from this service (or what they expect to learn from the service for first-time board members), what they are looking forward to the most in 2018, and (the nugget version) their professional background.
Members told us a bit about their company, their view of the industry, and their philosophy of doing business, as well as what they enjoy most about their work and their free time interests. To meet board members that have been previously profiled, go to www.cleanertimes.com/magazine/cleaner-times-articles-2/perspectives-ceta-board-directors and www.cleanertimes.com/magazine/cleaner-times-articles-2/perspectives-ceta-board-directors-2.
Chris Meyer, Controller, Ben's Cleaner Sales—CETA Treasurer
There are two top issues his company will confront in 2018, says Chris Meyer. They are "government regulations and hiring and training employees."
Complying with regulations and hiring and retention strike familiar chords across the industry. Being part of CETA gives Meyer the opportunity to help the industry as a whole to meet the challenges of both.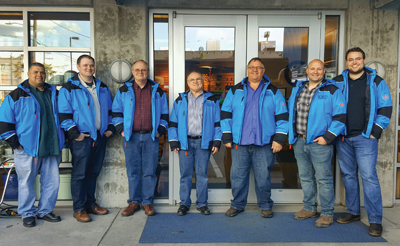 Meyer says his philosophy of engagement in business has been shaped primarily by two people: his father and his grandfather. "We have always been taught to go above and beyond to take care of our customers," he says.
In his free time, Meyer enjoys spending time with his family, as well as taking advantage of recreation in the outdoors and participating in sports.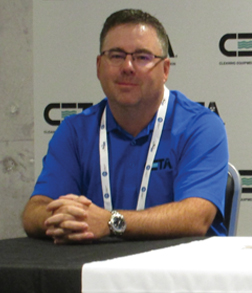 Aaron Auger, Water Treatment Division Manager, Mi-T-M Corp.—CETA Past-President
"Prop 65 seems to be at the top of the list when it comes to issues we need to deal with in 2018," says Aaron Auger. "There are some pretty strict proposals that are included in this measure, so all of the members working together under the CETA name should be beneficial to us as a whole."
Serving as CETA president in 2017 was an honor, explains Auger. "I have had the opportunity to work with so many talented people over the years and to have learned a lot from all of the great presidents I've been able to work with. It really was a tremendous honor to be asked to take on that role, and I'm proud to have had the opportunity to do so."
Teamwork means some division of efforts. "Most of the years that I've been involved with CETA, I've worked on our annual trade show," says Auger. "It's always a challenge to top the previous year, but I think we always bring something new to the show that our members enjoy. Our venue last year in Las Vegas offered incredible views of The Strip, so we need to be sure we have something better in 2018."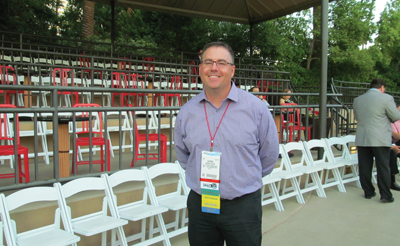 Working on behalf of CETA has been endlessly interesting. "It's a fun job coming up with venues that our membership will want to come to," says Auger. "It's so different from my day-to-day job that it's a nice break sometimes to work on something totally different."
Thinking about those who have influenced his philosophy of business engagement, Auger hesitates to single out anyone. "There are so many people that I have had the chance to work with during my time with CETA that it's hard to single out individuals. I'm truly grateful for the friendships that I've developed with a number of people, which makes getting together, even if only once a year, something to really look forward to."
Free time for Auger involves family and sports. "Spending time with my wife, Kelli, and my daughters, Lauren and Emily, is always at the top of that list," he says. "They have been very supportive of me when it comes to the extra time that you are away from home when you serve on any board. I appreciate that from them. Golfing has become a bigger part of my social calendar, although playing more doesn't necessarily mean that you get better at it."
Laura Niessner-Pyatt, Product Category Director, Kärcher North America—CETA Director
Solutions, in a word, are what customers are seeking, says Laura Niessner-Pyatt. "Customers have an extensive offering to choose from, so companies wanting to stay ahead of the pack will continue to be challenged to grow through technology and innovative solutions oriented to solve unmet needs," she explains.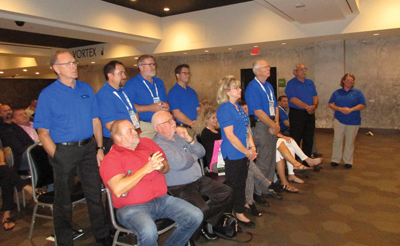 "Developing a product for the future" is what Niessner-Pyatt finds most rewarding about her work. "This sounds very basic, but there is a lot of effort gathering data from customers, the industry, and regulations, sorting through conflicting data to make an affordable yet 'wow-factor' solution possible for our dealers to proudly sell to their customer. At the end of the day, I like to hear a customer say, 'Someone finally figured out how to make this better,' and it's something that we developed."
The value of being able to get advice from an experienced professional is great. "Early in my career my mentor Peter Whitlock taught me to be patient, to slow down and  listen, and to do the best you can to represent the balance of what the customer needs, what the organization needs, and what can actually be achieved with the resources at hand," says Niessner-Pyatt. "More than anything, when discussing a highly emotional topic, take five minutes and breathe—and re-read before sending that email."
Outside her professional activities, Niessner-Pyatt has many interests. "I enjoy spending time with my spouse and dog, watching Penn State football, camping—we're getting too old for a tent, so we cheat and have a trailer—going 4-wheel driving in the jeep, and working in the yard," she says.