CETA Member Profile
Mattson Distributing Co. Inc.—Boise, Idaho
Published October 2019

How was the company founded?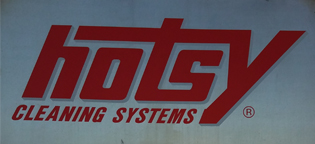 Mattson Distributing was founded by Art Mattson in 1957 primarily focusing on supporting car dealerships.  In 1972, we brought on the Hotsy pressure washer line, which is still the number one name in the industry and a great supporter of our business to this day. We focus on all of Southwest Idaho and Eastern Oregon, catering to farms and ranches, manufacturing, government and schools, transportation, and contract cleaning accounts. We have the largest inventory and staff in the region and have created long-lasting relationships with our customers. Collectively, our staff has more than 120 years of application experience in the cleaning equipment industry.
How has the company grown/evolved over time?
The company has grown because of its focus on high-quality (tier one) product lines, a highly-trained service staff, and its embrace of new markets and industries. Combine these with honesty and integrity, and it has been a winning combination for growth and longevity.
Who are the company principals?
The company is owned by Gary, Art's son, and Susie Mattson. Gary is the second generation of Mattsons to run the company.
What product lines/products does your company offer?
Hotsy Pressure Washers and Chemicals, CUDA Parts Washers, Hannay Hose Reels, Optima Steamers, Victory and Hurricane Electrostatic Sprayers, Vital Oxide Disinfectant, etc.
What services do you offer?
Equipment maintenance and repair.
What is one piece of advice you would want to share with your current customers?
Bring us your cleaning challenges, and we will do our level best to professionally offer or design a solution for you.
What is one piece of advice you would want to share with your prospective customers?
Know that with Mattson you will be treated fairly by a supplier who will have interest in the success of your business. We are not in the business to "make a killing" off of providing equipment service to our customers. Our business model is holistic, making sure that all parties benefit in every transaction.
What is the company business philosophy?
#1: Do for others what, and how, you would want done for, and to, you.
#2: Consistently bring new and cost-effective cleaning ideas, products, and solutions to our customers.
What are the advantages/benefits of working in the pressure washing industry?
The advantage is that things will always be dirty. Vehicles, processing equipment, facilities…there will always be cleaning challenges to overcome. This keeps the business fresh with new applications and products to offer.
What are the challenges your company faces?
We are in a high growth geography. This is great for the overall volume of our business, but it is increasingly difficult to find qualified staff. Adding a good 401k plan has helped to stabilize retention for sure.
What professional organizations is the company a part of? Why?
We are members of many local industry associations. This helps us support and understand the industry trends and needs of our customers.
What lessons would you share with others in the industry?
This is an established industry and sometimes that makes change difficult. Keeping an open eye on the needs of our customers and the new products that manufacturers bring to market is crucial. Also, keep reviewing your business; how you approach and support your sales and service teams is very important to the growth of your company.
How is the business involved in the community?
We support various causes including using a Hotsy at a local school fair to heat up the dunk tank water that the teachers will be falling into!
What are your business plans for the future?
The future is exciting. We have new CRM (Customer Relationship Management) software that we will be converting to, allowing all activities to be logged in the field. We are also shifting focus on some of lines (and adding lines) to broaden the scope of what we bring to our customers.
How can interested parties contact you?
Our shop and yard are at 11711 W. Fairview Ave in Boise. Our phone number is (208) 375-4510, and our website is www.hotsyidaho.com.