Marketing Your Service Business:
A Guide for Small Business Owners—Chapter Eleven: Teaching the Residential Market
By Beth Borrego / Published May 2014

Small service businesses frequently offer multiple services within a specified market segment, and some even span across multiple market segments. These specific segments are residential, commercial, and industrial services, and within each of these, there are specific sub-segments for each service or area of specialty. Each of these sub-segments addresses the needs of consumers who are looking for a specific type of service and who might be interested in commonly related services as well. This chapter will address examples of residential services, providing suggestions for reaching the residential market and its sub segments, and will discuss how to conduct a survey before offering a new service. A future chapter will address the commercial and industrial segments.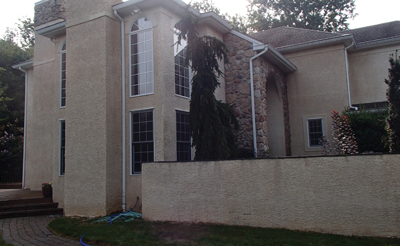 Residential services often involve direct customer contact on a more frequent basis than commercial and industrial services. The time to complete most transactions is shorter across the residential service sectors, although some services are larger in scope and may take longer periods of time to complete. Depending on your business, some of the more popular, residential services include: house washing; window washing; gutter cleaning; roof washing; residential flatwork; exterior and interior house painting; deck washing and sealing; handyman home repair work; basic lawn care, landscaping, and hardscaping; deck and fence building; home improvements and repair work; remodeling; and more specialized services such as plumbing, electrical, and HVAC work. These are just a few of the possibilities that currently exist within the residential services segment of the market.
A company's geographic service area will have an impact on the popularity and purchase frequency of any of these services. Before launching a new service, it's important to know how the local demographics may affect sales of that service. Is there a significant need that the public in that region can afford to purchase, and is it effectively being offered by competition at this time? What's the learning curve to enter that market? What's the investment cost to enter that market? Consider any additional training, new tools, supplies, and increased insurance costs as well. Consider conducting a survey using your existing clientele to determine the likelihood that they would purchase the service you are considering adding to your business offerings.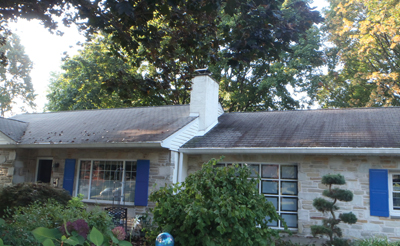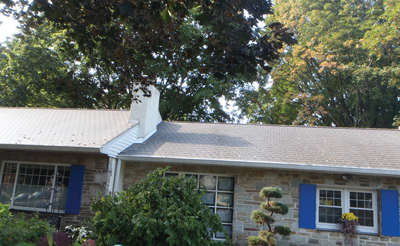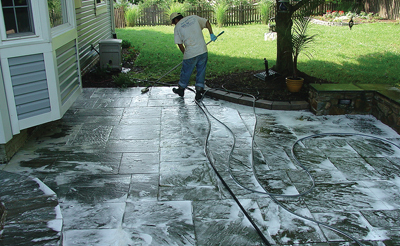 Let's look at an example. Your company entered the residential market based upon washing houses and walkways, and all of your marketing and advertising is based upon those specific services. During recent conversations with several customers, you are repeatedly asked what else you offer, and specifically do you wash and seal decks, clean gutters, or wash windows. It becomes clear that there is an opportunity to expand your company to include these services, allowing your customers to one-stop shop.
Step one is always research. Just as you conducted research before getting into business, you'll need to research and learn how to perform any new service you consider offering. If you have joined any trade associations, you might begin by calling a fellow member who is outside of your service area who already offers that service. Calling vendors who supply your company with equipment and supplies is another way to gain valuable information.
One of the easiest methods today of gaining information is the Internet, and this would be a good opportunity to visit various BBS forums and to do some key word searching in Google, Bing, or Yahoo to see who in your area is already providing the services you are thinking of adding. Of course, you'll want to review local advertising media to see if the services are offered by other companies, and how they are being advertised. Some services do well when offered by direct mail, while others are more immediate, need driven, such as plumbers for example, and benefit best from an online presence. For example, if a pipe breaks, you are less likely to look in a coupon mailer and more likely to look online or in a phone book for a plumber.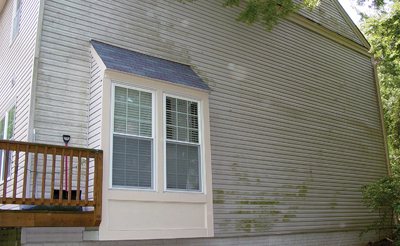 After you have done some basic research, it's time to construct a survey. A well-written survey will help you to pinpoint your customers' likes and provide you feedback about your employees, your services, and your prices too. Surveys may be used to track customer satisfaction and loyalty, to establish performance goals for employees, to track service performance, provide feedback for services you are thinking about offering, or to gather responses from customers who have just purchased a new service. When surveys are used correctly as business tools, you'll gather some very valuable information. A word of caution—don't overdo it. Too many surveys may be perceived as spam. There are some helpful, low- or no-cost tools online that can help to expedite the survey process.
Table 1 is an example of a survey you might use to see how your existing customers feel about a new service you are considering adding to your business. For demonstration purposes, let's look at the addition of deck services.
Remember, the key to getting the results you need from your surveys are the questions you ask. Be clear in your questions. For example, if you are following up on a recent service call, you might ask if the service was prompt, if the house was clean after the technicians were finished, and if the technicians were polite and courteous. It's also important to ask them if they would refer your company to others and if they would purchase from your company again. Be as specific as you can be in the questions you ask. A vague question may lead to misinformation, or could lead to the customer abandoning the survey before completing it. Ask a decent amount of questions, not just one or two. While you don't want to create a questionnaire with 50 questions on it, you don't want one that is too short either.
Think about the time it will take your customer to thoughtfully complete the survey. The response time should be kept to a few minutes. Once you have gathered your results you will have another source of information that will aid you in your decision to add another service. Of course, surveys can be used for many other purposes as well.
Residential services have a variety of advertising methods that can be used in your marketing plan. As we saw in chapter three, there are many print media choices available to today's business owner, and as we began chapter five, we also learned about the Internet and all of the tools available online. Today, the Internet is a clear must. Which print media you choose to advertise your residential services is the bigger question. Residential services typically respond well to print media, depending on the market, although the Internet is outperforming many of them, depending on the demographics and the market you are in.
So what are the safer bets for print advertising investments? Well, the first thing you print should be your business card. Business cards should be handed out like peppermint candy as you walk out of a restaurant. Everyone needs at least one! Your existing clients might react well to a postcard mailer targeted at the services they have purchased before. When you are working on a specific street, door knob hangers and a yard sign could also make your phone ring. Truck signage is a must. I will never understand why so many service contractors drive around town with not so much as a magnet on their door. Being mysterious will not make your phone ring and doesn't add to top-of-mind impressions. Print media such as coupon mailers are a bigger risk. Many companies have begun to see diminished returns on this brand of advertising. Do your competitors use these types of mailers month after month and year after year? If you do not see them in there, beware.
Some services are purchased based upon a more immediate need by the consumer. A primary example of this is plumbing. If you have a clogged drain or a burst pipe, the chances are you are going to look online or pull out a local phone book to get to a number immediately. The odds of a person spending time sorting through a coupon mailer are pretty slim. On the other hand, if someone is planning to purchase a service some period of days or months in the future—for example, they wish to rebuild a patio or get all of the windows in their home cleaned—they are much more likely to look for a coupon or deal. Over the years, I have even been told by multiple consumers that they will select one contractor from each media source they typically use when requesting quotes for service. One company might be selected from a coupon mailer, one from a telephone book, another from online, and the last one from a flyer for example. This is one of the most obvious reasons not to put all of your advertising dollars into just one advertising resource.
How you address your inbound service requests for residential service should also be considered. When adding services to your business, it's important to consider the additional human resources that may be needed to handle the additional workload. Gauging the additional number of technicians necessary to meet the demand for the new services is another area that will need to be addressed. Take a look at the strengths of your current staff in order to determine where you can train and when you need to hire, and make sure your office staff can handle the increase in inquiries.