Loree Foreman: Thankful for a Great Career
By Diane M. Calabrese / Published November 2016

C
reativity and Testing Boundaries
Creativity sometimes—nay, often—requires testing boundaries. So it's not surprising to learn how Loree Foreman characterizes her experience in the pressure washer industry.
"I had the opportunity to work for three major manufacturers in this industry," says Foreman. "The guidance and opportunities those people gave me were so instrumental in who I became in this industry. They were patient as I began, helpful as I learned, and allowed me to 'color outside the lines' many times."
Foreman, who retired in June 2016 from FNA Group—headquartered in Pleasant Prairie, WI—first joined the industry in 1968. "My employers afforded me a career many people would wish they could have."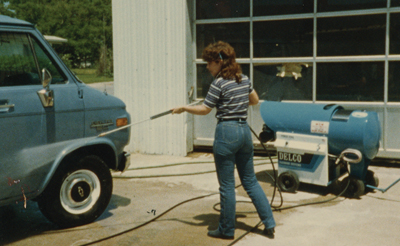 In fact, Foreman puts it this way, "Someone took a chance on a 17-year-old kid who knew nothing and threw me in an arena that gave me the time of my life." Yes, that's 17. On her own from age 15, Foreman worked as a cashier at a grocery store and as a waitress after high-school hours. She also found time to be a school class officer, cheerleader, and homecoming royalty.
One thought buoyed Foreman when times got a bit difficult. "I didn't want to disappoint my mother," she says. She was just 11 years old when her mother died. Few people knew that the teenage Foreman lived alone and worked two jobs. As for her strength, she attributes some of it to her age. "I had the ignorance of my youth. It was a blessing for me."
When Foreman completed high school, she became a receptionist at Citation in Siloam Springs, AR. A friend had given her a tip about the job opening for a receptionist. Soon, Foreman moved to the position of secretary to the president, and then, to sales.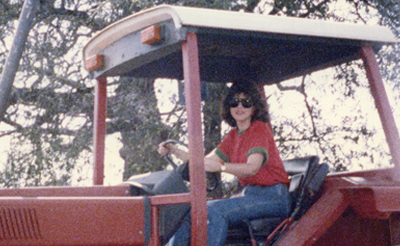 A self-directed learner, Foreman borrowed books from a friend who had gone to college so that she could study business subjects on her own. She also learned everything she could from her colleagues, asking questions and looking for more responsibilities. Foreman's can-do attitude girded her approach to sales and management. "Tell me what you want to accomplish, and I'll do it," she says, recalling what she told her employers.
In between her early years at Citation and her most recent tenure at FNA Group, Foreman also worked for Hotsy and Delco. A native of Texas, she had moved to Siloam Springs with her mother and brother at age 10. The work for Hotsy and then Delco took her back to and then kept her in the Lone Star State.
An opportunity FNA Group offered Foreman to work with distributors took her back to Arkansas. Declaring Texas "probably my first love" in the category of tough choices, she has decided to continue making Arkansas and the Siloam Springs community her home.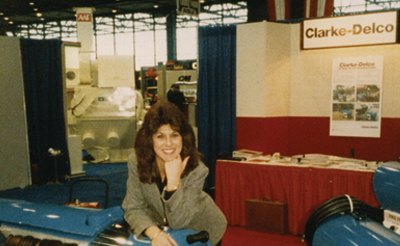 In her management and sales positions, Foreman has oft been asked for advice, yet she emphasizes that even as she was giving recommendations she was learning. "I learned something new every day," she says. She did so by going out and working alongside distributors. When Foreman ran a distributorship in Dallas, her hands-on leadership included rotation in the shop. "I never asked my team to do anything I wouldn't do," she says.
Fully committed to the industry, Foreman also served two terms as a member of the board of directors for the Cleaning Equipment Trade Association.
Trust and Learning
There are many challenges in sales, says Foreman. "Staying up with the competition on their products and pricing, understanding the markets, and maintaining good relationships with the customers while adding new ones" are among them.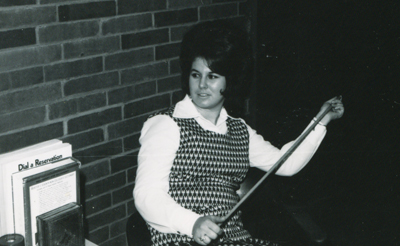 Following a "pretty simple" guiding philosophy, Foreman says trust is fundamental. "Believe in what you are doing. Have fun. Say what you will do, and do what you say. Your customers, co-workers, and employers have to trust that you have everyone's best interest at heart."
Providing exceptional service to customers requires deep knowledge of clients' needs and a commitment to solutions. "I wanted to learn everything I could about this industry—from how the machines were built to how they worked, how to repair them, how to read the markets, how to solve problems, and how to increase sales," she explains.
Learning was bolstered by extensive travel, crisscrossing the United States "to meet customers and experience their work days and challenges," says Foreman. "I have worked in their offices in sales, in the field side by side with many of the customers on sales calls, doing demonstrations, looking for new markets, and closing many sales."
Trying to pin Foreman down on which site visit was most interesting is difficult. The short list of manufacturing facilities and other places where she has trekked in order to consult and assist in evaluation of needs includes hog barns, coal mines, sand and gravel pits, car washes, concrete companies, stadiums, and airports. She even spent time on an oil rig in the Gulf of Mexico, which was as exciting as it was wholly fascinating, especially, she recalls, a vivid memory of navigating the walkway—high above water—that connected the two components of the structure.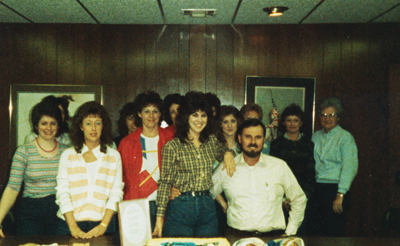 Passionate about learning, Foreman says that she relished every change in the industry as a new possibility for solving a problem and learning. "My first love is the different models of pressure washers and their uses," she explains. As the industry grew, it became even more exciting.
"The industry extended into parts cleaner cabinets, complete water-recycling systems, EPA requirements, and so on, and the equipment necessary to break into those markets," says Foreman. "The majority of the larger manufacturers stepped up and engineered the equipment necessary to meet those challenges."
Industry Worth Knowing
"As big as it is worldwide, the pressure washer industry is still a small industry comprised of hard-working people, meeting others with different cleaning needs. There is a family of pressure washer people who cross the hard lines of competition with friendship, shared knowledge, skills, and the willingness to help others," says Foreman.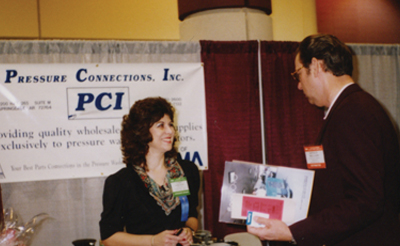 The uses of pressure washers and ancillaries will only grow, says Foreman. Indeed, brainstorming about new uses and novel solutions, as she has so enjoyed doing, is and will always be a vital part of the industry.
Although Foreman is looking forward to having more time to spend with friends and family—"gentle happiness" she calls it—strong ties persist. "I can't say I don't miss the industry and the people in it, because I do," she says.