Growing Markets in South America
By Diane M. Calabrese / Published December 2017

From the Portuguese lavadoras de alta pressão in Brazil to the hidrolavadoras de alta presión in the Spanish-language nations of South America, pressure washers meet a huge market across the fourth-largest continent in the world. (Dutch is the official language of the smallest country, Suriname.)
Companies with an established presence on the continent of South America include a mix of the familiar international, the regional, and those that are a bit of a surprise.
Kärcher and Nilfisk have a significant presence in several of the 12 nations and three dependent territories on the continent. Annovi Reverberi (AR) has a notable footprint, too. Ghibli Argentina, allied with Cristanini SpA (Italy), is another big player. Among the regional names are Wap, Bomba, and Jacto in Brazil.
Generac, headquartered in Waukesha, WI, sells pressure washers in Brazil (and in Mexico); and companies known in the United States for other products, such as Hyundai, Electrolux, and Stihl, also make and sell pressure washers in South America.
Consequently, the first thing to know about the potential market for pressure washers and ancillaries in South America is that although it may not be saturated, it is definitely competitive. Just as in any other competitive environment, the ability to distinguish offerings by tailoring them to specific jobs or providing solutions to complicated problems wins customers.
The economic conditions from country to country can be quite different. The current instability in Venezuela makes it a less-than-inviting prospect for a venture at this time, but conditions and opportunities can change rapidly—and all hope for the best outcomes.
Eighty percent of the land mass of South America falls within tropical latitudes. As a result, some of the cleaning challenges are compounded by high humidity, rapidly growing mold and fungi, and so on. At the same time, Mount Aconcagua in Argentina has the highest elevation (22,831 feet) in the Western Hemisphere. The form of the continent with the Andes as a sort of North-South backbone and an oceanic border all around means that climate varies greatly.
Approximately half of the 442.5 million people of South America live in Brazil. Thus, it's not surprising that most of the manufacturers of pressure washers engaged in business on the continent are active or anchored in Brazil.
Each company follows a unique path to expanding its market presence on the continent, though. Ten years ago, on October 15, 2008, Nilfisk announced it had become the major stakeholder of Commercial KCS Ltda., a sales and service company headquartered in Santiago, Chile, deeming the alignment and the location an excellent combination for identifying and entering new markets.
Many countries in South America have areas where development is still in need of a boost. Kärcher has a worldwide social commitment, which includes supporting nonprofit organizations. In 2016, working with the Global Nature Fund, the company constructed green filter systems for rural communities in Colombia and also Mexico.
Just as in the United States, tying business interests to community involvement contributes to economic activity and is appreciated. In 2017, some nations in South America—notably Guyana—struggle to supply basic services, according to the most recent report of The World Bank in Latin America and the Caribbean.
Attaining certification and meeting standards is another expectation for companies operating in South America. It's common practice for firms to highlight CE (European Conformity), ISO 9001, and specialty certifications and permits, such as NATO constructor, on their websites and in their print literature.
Assistance
The Export.gov website of the International Trade Commission, U.S. Department of Commerce, provides profiles of countries that are crafted by embassy personnel. Profiles balance prospects for business with possible obstacles to business. Export.gov also links to enforcement actions taken that might influence a decision. In total, the ITC sifts through and consolidates resources from 19 government agencies.
One issue ITC discusses is payment terms. Generous payment terms prevail across the nations of South America. Such terms do not coincide with what U.S. companies would offer U.S. buyers. Prepayment, for example, is considered unnecessary by many buyers in South America because there are other non-national companies (based in Europe or Asia) that will offer them open account terms. There is an aversion to paying cash in advance among buyers in South America.
The result of the differing perspectives on credit is fewer sales for U.S. companies. On a positive note, by maintaining the same credit standards they would for U.S. buyers, companies are more likely to be paid.
How would a U.S. firm react if a prospective buyer proposed 90-day terms with no cash in advance, but with the promise to buy four times more? It's the sort of proposition that could lead to a very bad or very good outcome. It's exactly the suggestion many prospective buyers in South America make, so it's a question worth considering. (And it's just one of the many differences in business culture that entrants to markets in South America must weigh.)
High interest rates are the norm across South America. Expect them to be in the double digits. Low double digits should be considered a relatively low interest rate. The rates may explain the desire for less-than-stringent payment terms that many buyers request.
Opportunities—Bievenidos, Welcome
Using the market overview texts for individual countries, we review in shorthand form the opportunities surveys for Brazil, Argentina, Peru, and Uruguay. (All profiles are available via Export.gov.)
Brazil is the second largest economy in the Western Hemisphere. Unfortunately, unemployment has more than doubled, from 6.5 percent in 2014 to 17 percent, as 2017 draws to an end.
As Brazil stabilizes after a political crisis in 2016, it aims to expand its development of oil reserves with the help of multinationals. Companies in our industry that have experience with builders and suppliers for the petroleum industry will see an opportunity here.
The United States has a strong export record in Brazil. Sixteen percent of Brazil's imported products come from the United States, and in 2016 that amounted to $30.3 billion in U.S. exports. (China is the biggest exporter to Brazil.) Overall, Brazilians hold a positive view of the United States, and they appreciate U.S. products, brands, and technology.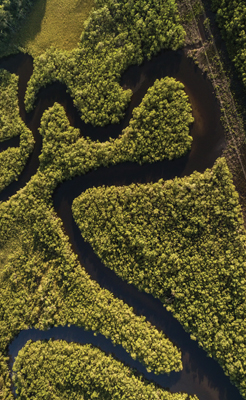 Argentina is considered an extremely favorable market partner for the United States. More than 500 U.S.-based companies operate in Argentina. The companies have strong interaction with their communities, and they are viewed positively for the work they provide (employing 360,000 Argentines). The links already forged by U.S. companies operating in Argentina could provide a route to introductions for members of the pressure washing industry wishing to explore opportunities there.
The Export.gov market profile for Argentina also emphasizes the existence of a robust middle economic class, good digital communication channels, and a strong cohort of professionals. As Argentina continues to renew its infrastructure with investment in water and sanitation, as well as roads, ports, and channels, there could be many opportunities for the industry.
Peru is a fast-growing economy, but one-fifth of the country lives in poverty. The current president of the Peru is a former World Bank official. President Kuczynski wants to bring stability to the economy and boost activity through private and public partnerships. He is very pro-U.S., and he is married to an American.
The 'sol' (PEN), Peru's currency, is volatile. For the last 20 years, it has fluctuated between 1.25 and 3.55 U.S. dollars.
Peru is not the easiest country in which to do business. The World Bank ranks it 54th (among 190 countries) because of the difficulty of starting a business and issues with permits, registrations, and credit. That may change.
Uruguay is given very high marks as a place to do business. The U.S. Embassy in Montevideo especially encourages U.S. businesses to reach out and request assistance with finding a niche in the country.
Open trade policy and steady economic growth make Uruguay a stable setting. As such, it could be a good place to gain a foothold and test markets. Contracts and payments are strictly honored in the country.
A high-income country (40 percent of U.S. GDP per capita), Uruguay has recently experienced a drop in prices for its agricultural commodities. It provides incentives to investors with foreign and national investors treated alike.
Bounded on the north by Brazil, on the west by Argentina, and on the east by the Atlantic Ocean, Uruguay has a strategic location for businesses. Many U.S. firms warehouse products in tax free areas in Uruguay and from those areas service their regional clients.
Uruguay is a founding member of Mercosur, a trading bloc that includes Argentina, Brazil, Paraguay, and Venezuela. In addition to that trade agreement, the country has bilateral agreements with most countries in South America (and also with Mexico). The United States is Uruguay's fourth largest trading partner. (China is Uruguay's main trading partner.)
Many agreements exist between Uruguay and the United States that aim at enhancing economic activity through endeavors—collaboration and trade—in science and technology. Uruguay is just one of 12 intriguing countries in South America to consider for business growth.