Editor's Note—September 2023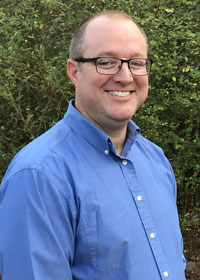 by Michael Hamline, Editor / Published September 2023
     We drive on it, and we park on it. Like most things in life, if we want to see it stay in good condition, then we must take steps to maintain it. What am I talking about? It is asphalt. On page 6 Terri Perrin has written about all the moving parts involved in cleaning asphalt surfaces, and much of this information was contributed by Luke Miller with Colorado Paving Solutions in Denver.
     Miller outlines the four steps in asphalt cleaning: pre-check, clear the area, clean stains, and pressure wash. In regard to pressure washing, he shares that a ball valve with a swivel is good to use. This allows the technician to alternate between using a gun and flat surface cleaner without having to make a lot of back-and-forth trips.
     On page 22 Tom Svrcek spends his time talking about the importance of commercial umbrella liability insurance. This insurance provides extra liability coverage. In essence Svrcek states, "Think of commercial umbrella insurance as a safety net for your safety net." He highlights several reasons why a small business might want to invest in this coverage.
     Turn to page 24 to read about the nine CETA scholarship winners in 2023–2024.  You can read about their future plans, degrees they are pursuing, and motivations for why they are pursuing specific interests. These profiles paint an encouraging picture for the future.
     On page 28 we read about the uses of artificial intelligence (AI) in the pressure washing industry. Yujin Yoo Anderson with Steamericas explains how they are using AI to come up with the right amount to order. She explains that good data must be updated to make the best use of AI in this area.
     Make your way to the end of the magazine to page 46 and read about cleaning windows and gutters. Safety is an important focus in this line of work, and training and proper equipment are a must. Another important element to consider is making sure your insurance coverage is updated to include window washing.
     Don't forget to mark your calendars for the October 11–14 PowerClean in Glendale, AZ. Cleaner Times looks forward to seeing you there.
Michael Hamline
mhamline@fcapgroup.com
(800) 525-7038