Editor's Note—September 2022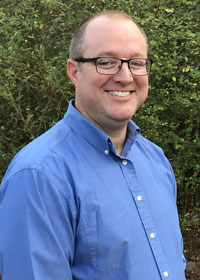 by Michael Hamline, Editor / Published September 2022
     According to Facts.net the human face has 43 muscles involved in expressing facial emotions, and humans can make an estimated 10,000 facial expressions. Further educational information about the face: pareidolia makes a person spot faces in everyday things, shorter facial muscles cause dimples, and the eyes can show if a person's smile is genuine or not. Why all the trivia about faces?
     Because this month's September issue is dialed in on faces. On page 6, we get to read about a facelift to New Jersey's Barnegat Lighthouse. Amedeo (Deo) Bove is president of Interstate Power Washing and has been involved in cleaning "Ole Barney," which at 172 feet is the second tallest lighthouse in the U.S. According to Terri Perrin, the project "consisted of removing layers of the decades-old paint, cleaning the existing brick, repairing the masonry, and then painting the 163-year-old structure." It has taken approximately three months just to complete the power washing portion.
     On page 16, we get to see the faces of the nine CETA scholarship recipients for 2022–2023. We also get to hear from them about what they've learned the past year in school or what they are looking forward to as incoming freshman. 
     Turn to page 24 to learn about solutions for dealing with defaced property. This article details a variety of steps for carrying out graffiti removal. Experts share how they deal with removing graffiti from a variety of substrates and provide details on whether sacrificial/protective coatings are needed.
     When you flip to page 32, you can read Diane Calabrese's article "Have a Plan—Tradeshow Best Practices." It's good to look forward to getting together for PowerClean 2022 in Orlando, FL, from October 12–15. As you plan to talk face to face with folks, Calabrese's article shares tips from several in the industry for how to come away with successful results.
     Finally, on page 46, Beth Borrego has written "Creating a Successful Tradeshow Booth." She details how to decide which tradeshow to go to, how to select the booth, and how to stage the booth, and she explores the various types of booths.
     Cleaner Times encourages you to celebrate this Labor Day by getting together face to face with friends and family to enjoy eating together and talking with one another.
Michael Hamline
mhamline@fcapgroup.com
(800) 525-7038