Editor's Note—October 2023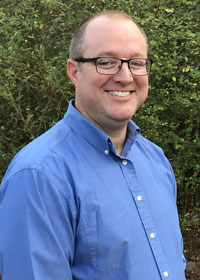 by Michael Hamline, Editor / Published October 2023
     It is exciting to know that by the time you are reading the October issue of Cleaner Times (CT) PowerClean 2023 will be right around the corner for members of the Cleaning Equipment Trade Association (CETA) and Power Washers of North America (PWNA). The Renaissance Glendale Hotel & Spa in Glendale, AZ, will host the face-to-face meeting from October 11–15. There will be great speakers, good educational content, new products, good food, nice weather, and plenty of opportunities to catch up with colleagues and friends in person. 
     On page 16, the CETA Show Guide lists a schedule of events, provides information about the annual golf tournament, gives details about the Women of CETA tea, shares the educational seminar offerings, and lists the sponsors and their logos for this tradeshow.
     On page 6, CT continues our coverage of pressure washing opportunities throughout the U.S. This month highlights the state of Kansas. Landan Williams with Hy-Flo Equipment in Pittsburg, KS, and Jake Taylor with Curb Appeal Power Wash in Topeka, KS, share about the abundant pressure washing opportunities in the Sunflower State. Agriculture, oil and gas, commercial construction, sanitation, and food processing are some of the industries that greatly benefit from pressure washing. Building exteriors are soft washed while parking garages and parks and playgrounds are some of the other structures that need to be cleaned. 
     Other articles in this issue talk about customer relationship management (CRM) software and how it can help staying in touch with clients, inland marine and commercial automobile insurance policies, the opportunities involved with installing Christmas lights, and proper winterization of your home and pressure washer.
     We hope you have a great fall season, and Cleaner Times can't wait to see you in Glendale this October!
Michael Hamline
mhamline@fcapgroup.com
(800) 525-7038