Editor's Note—October 2022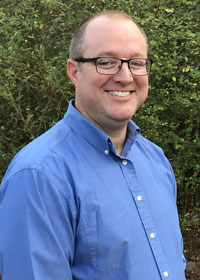 by Michael Hamline, Editor / Published October 2022
     It is exciting to know that by the time you are reading the October issue of Cleaner Times (CT) there will be less than a month for members of the Cleaning Equipment Trade Association (CETA) and Power Washers of North America (PWNA) to meet face to face from October 12–15 in Orlando, FL, for PowerClean 2022. There will be great speakers, helpful educational content, new products, good food, nice weather, and plenty of opportunities to catch up with colleagues and friends in person. On page 14 the CETA Show Guide lists a schedule of events, provides bios of the keynote speakers, gives details about the Women of CETA and golf tournament events, and much more.
     On page 6, CT continues our coverage of pressure washing opportunities throughout the U.S. This month highlights the wonderful state of Florida. David Hardy with Florida Pressure Washing Equipment & Supplies, Joey Faitella with Wash Pros of the Treasure Coast, and James Baltz with Whisper Wash, share about the abundant pressure washing opportunities in the Sunshine state.
     Turn to page 26 to see how PWNA is celebrating the organization's 30th anniversary in 2022. The mobile training trailer, which has the latest equipment and technology, will be used at PowerClean to train PWNA members. The lineup is solid with 10 certification classes, 20 general education classes, Chuck Violand as keynote speaker, and an exciting general membership meeting that will have several prizes and the chance to win a skid giveaway.
     On page 30, you can mark your calendars for the Waterjetting Technology Association (WJTA) Conference & Expo. It will be held in New Orleans from November 1–3. There will be new equipment displays and exciting live demonstrations as well as an industry appreciation reception sponsored by SPIR STAR that will allow attendees to build relationships.
     Also in this issue is a talk with the trustees of the CETA Scholarship Foundation and where they see the Foundation going in 2023 and beyond.
     Dan Galvin with Envirospec provides best practices for winterizing pressure washing equipment and saving yourself lost equipment and headaches, while Diane Calabrese writes on the "off-season" opportunity of installing Christmas lights, and in a separate article she writes about the money to be made by pressure washing contractors who clean pool decks. 
     From a business perspective, Beth Borrego helps small business owners think through the documentation needed for performance and disciplinary reviews. 
     Cleaner Times staff can't wait to see you in Orlando and New Orleans!
Michael Hamline
mhamline@fcapgroup.com
(800) 525-7038