Editor's Note—October 2021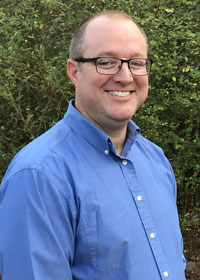 by Michael Hamline, Editor / Published October 2021
     Though not entirely unexpected, it was sad to receive official notification of the September 8–11 cancellation of the Cleaning Equipment Trade Association's (CETA) and Power Washers of North America's PowerClean 2021 in New Orleans due to COVID-19 case loads and the requirement for proof of vaccinations or negative test results. Although it hadn't formed at the time, Hurricane Ida would without a doubt have led to a similar scenario of preventing meeting face to face. However, it isn't all gloomy news.
     Since we can't attend PowerClean 2021 this year, Cleaner Times has brought a preview of the tradeshow floor to our readers. On page 6, we present you with the second annual "Professional Pressure Washing Chemical, Equipment & Accessory Showcase." Each participating company has provided a high-resolution photo and brief written description of a new or important chemical, pressure washer, or accessory that they want those engaged in the pressure washing industry to know about. To learn more about each item, visit the website provided by the participating companies or pick up the phone and call them.
     One of the fascinating aspects of pressure washing is the continual newer uses or applications for which a pressure washer can be used. Turn to page 18 to read how taxidermists use pressure washers to clean animal hides. Clary Baugh, a former owner of a taxidermy business in Arkansas, shares, "It [power washer] provides speed and effectiveness for the cleaning of hides and bones that can hardly be matched by other methods." He points out that after the initial learning curve a hide can be cleaned in two–three minutes instead of 10–20 minutes. 
     On page 32, the article "Zooming into the Future—CETA Scholarship Winners 2021–2022" shares a little bit about the nine recipients of scholarships provided through the CETA Education Foundation. These five men and four women are pursuing career paths in mechanical engineering; mathematics and music composition; computer science, animation; nursing; cytotechnology; business management; business marketing; physical therapy; and ecological restoration and conservation. 
     Cleaner Times hopes you have a great month in October, and we hope that there will be an idea or a product featured in the magazine's pages this month that will help you in succeeding at your work.
Michael Hamline
michael@adpub.com
(800) 525-7038