Editor's Note—November 2023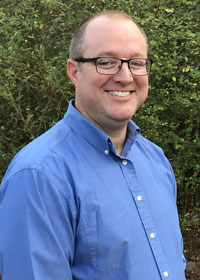 by Michael Hamline, Editor / Published November 2023
It was wonderful to talk with so many of you and see you face to face out west at PowerClean 2023 in Glendale, AZ. There is no replacement for in-person interaction. The golf tournament, Women of CETA, and kickoff comedian were all enjoyable and good opportunities to catch up on life and laugh together. The educational seminars were informative and thought provoking, and it was beneficial to see so many of the pressure washers and accessories on the tradeshow floor and outside at the demonstrations. Cleaner Times trusts that you also benefited from the various networking opportunities, learned new steps to take in your business via the educational classes, and made plans to add to your equipment inventory while walking on the tradeshow floor or observing the live demonstrations.
For a variety of reasons, we know some of you were not able to attend PowerClean. Therefore, Cleaner Times has decided to provide you with a timely follow-up. On page 6 we present you with the "Professional Pressure Washing Chemical, Equipment & Accessory Showcase." Each participating company has provided a high-resolution photo and a brief written description of a new or important chemical, pressure washer, or accessory that they want those engaged in the pressure washing industry to know about. To learn more about each item, visit the website provide by the participating companies, pick up the phone and call the company, or, if you live close by, stop by in person and view the items.
On page 22 Terri Perrin shares about cleaning cedar shake roofs. There is controversy involved in whether to use pressure washing, soft washing, or another method in cleaning cedar shake roofs. Perrin shares, "In this update we've provided insight into both washing methods and trust that pressure washers will educate themselves on the best option for their geographical region; the most current methods, chemicals, and technology available; and the unique challenges presented to them."
Other articles in this issue address the importance of CETA certifications, lessons learned from military veterans, and the importance of proper inventory as well as working in cold weather, cleaning restaurants, and cleaning snowplows.
Cleaner Times is thankful for all our military veterans and hope they are shown honor this Veterans Day. We hope you have a great November, and we wish you a "Happy Thanksgiving!"
Michael Hamline
mhamline@fcapgroup.com
(800) 525-7038