Editor's Note—November 2022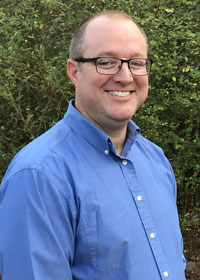 by Michael Hamline, Editor / Published November 2022
     It was so good to see many of your faces at PowerClean 2022 in Orlando, FL, and at the WJTA Conference & Expo in New Orleans, LA. There is no replacement for in-person interaction. Cleaner Times hopes you benefited greatly from attending the educational classes, walking on the tradeshow floors, and viewing the live demonstrations.
     For various reasons, we know that some of you may have not been able to attend either of the shows. Therefore, Cleaner Times has decided to provide you with a timely follow-up. On page 6, we present you with the "2022 Professional Pressure Washing Chemical, Equipment & Accessory Showcase." Each participating company has provided a high-resolution photo and brief written description of a new or important chemical, pressure washer, or accessory that they want those engaged in the pressure washing industry to know about. To learn more about each item, visit the website provide by the participating companies, pick up the phone and call them, or, if you live close by, drop in in person and view the items.
     Also addressed in this issue is the topic of continuing to invest in employees. Recruitment, retention, reciprocity, and return are mentioned as the benefits a company sees when investing in its employees. 
     Beth Borrego writes on the importance of the company handbook. She remarks, "A well-written handbook should clearly define the expectations that your company has for all employees…and should speak to expected conduct and the company culture."
     Terri Perrin shares about environmental concerns to be considered in the power washing industry. This is a bird's-eye view of environmental issues as they intersect with contractor responsibilities and their responsibilities to meet local, state, and federal regulations.
    Other articles in this issue are about CETA's CPC-100 performance standard, chemical injectors troubleshooting, dumpster pad cleaning, rubber hose revolution, and a mindset change as it applies to pressure washing in the winter.
     Cleaner Times is thankful for all our veterans, and we are grateful for your service. We hope you have a great November, and we wish you a "Happy Thanksgiving!"
Michael Hamline
mhamline@fcapgroup.com
(800) 525-7038