Editor's Note—November 2021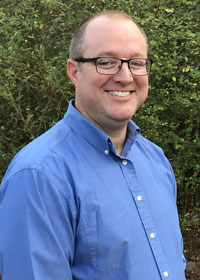 by Michael Hamline, Editor / Published November 2021
     It's fascinating to see the differences in pressure washing around the U.S. On page 6 in "Cleaning Coast to Coast: Pressure Washing in California," Terri Perrin shares about the abundant opportunities for pressure washing in the Golden State. She notes, "A huge benefit in California is that you can power wash year-round." Trevor Shamblin, owner of Shamblin Softwash & Pressure Washing, agrees that the work is year-round, but he adds, "…we get some breathing room with less demand during the winter…We do have to worry about regulations…" He also points out how soft washing techniques in California differ from other regions.
     Jim O'Connell is president and owner of a Hotsy Pacific distributorship in Modesto, CA. He shares about the challenges faced in following water reclamation and air quality regulations and how that limits the products they can sell in the state. He comments, "What I have noticed over my years in this industry is that California often sets the standard, and then the protocols are replicated in other states."
     On page 12, Diane Calabrese interviews ITD Chemical Inc.'s owner and CEO, Joseph Daniel, who bought the company from Dan Kidd in September 2020. She also talks with Merrill Fox who serves as national sales manager for Daniel and has been with ITD since 2014; in addition, Fox began work in pressure washing and chemical sales 49 years ago. Daniel shares, "Running and growing a business is not something that can be learned in school or from reading books. It has to be absorbed deeply for a long period of time before you really get it."
     Reflecting on his 49 years in the industry, Fox comments, "The biggest change that I see is that the distributor that stocks, provides demonstrations, and is able to resolve complex cleaning problems rules the roost." He says it's been an enjoyable ride.
     On page 18, the article, "Supply Chain Challenges and Resolutions," details the ongoing supply chain issues that started in early 2020, continue in the fall of 2021, and are expected to carryover well into 2022. Companies have attempted to address these issues by communicating in advance with their suppliers 2022 forecasts. Others have increased their order levels and try to find alternate sources for inventory. While these challenges won't be resolved right away, there are steps that can be taken to minimize the problems that have arisen.
     Cleaner Times wishes you a Happy Thanksgiving!
Michael Hamline
michael@adpub.com
(800) 525-7038