Editor's Note—May 2023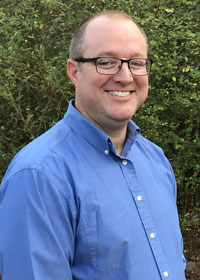 by Michael Hamline, Editor / Published May 2023
     The showers have led to flowers. Many folks have broken out their grills, and the aromas of burgers, hot dogs, and bratwursts are wafting through the air. The sun is shining brightly, and daily temperatures are rising while folks are attired in shorts and sandals. Kids are excited that school is about to end, and many are breaking out the swimsuits and goggles while looking forward to diving in the pool. The boys of summer are playing the second month of baseball. Welcome to May!
     The reality is we can enjoy all this leisure and more essential freedoms because of a sobering reality that arrives at the end of the month of May. Freedom isn't free. Many men and women who have served in the U.S. Armed Forces have made the ultimate sacrifice—laying down their lives—so that we can enjoy our freedoms and the self-evident truths that are pointed to in the Declaration of Independence: "…that all men are created equal, that they are endowed by their Creator with certain unalienable Rights, that among these are Life, Liberty, and the pursuit of Happiness." So do enjoy the month of May, but take time to reflect on what Memorial Day means and pass this on to grandkids, kids, and nephews and nieces. Be thankful for our freedoms, and cherish the sacrifice and cost at which they are protected. If you know a family who has lost someone in the cause of protecting our freedoms, then find a way to acknowledge the sacrifice.
     This issue has a heavy emphasis on the car wash industry as the following articles share: "Adding Auto Detailing to Your Services—What You Need to Know" on page 6, "Recent Developments and Trends in the Car Wash Industry" on page 10, "Using Steam to Clean Automobiles" on page 26, and "Branding and Marketing in the Car Wash Industry" on page 36.
     Other articles in this issue address pressure washing pool decks and patio furniture, reasons to serve in organizations that serve the industry, what to know in order to start up a new pressure washing business, why hose size matters, the impact of inflation, and waterjetting in paint booths.
     Cleaner Times wishes you a wonderful May.
Michael Hamline
mhamline@fcapgroup.com
(800) 525-7038