Editor's Note—May 2022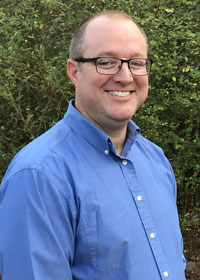 by Michael Hamline, Editor / Published May 2022
      This May, when you turn to page 12, you will see that we are paying tribute to some of the women who have played important roles in the pressure washing industry with our second "Women in the Industry" issue. It is likely that you know or recognize some of the women who are profiled in this issue. These are women who continue to positively influence the pressure washing and waterjetting industries across the United States and Canada. I want to encourage you to thank not only these professionals but also all the women who strive to serve this industry and make a lasting impact for the businesses they serve or own.
     On page 28, Regina Galvin has written the article "Strength, Confidence, and Hard Work—Women in the Industry." She talks with several successful women within the industry. Whether serving in the field or working behind the scenes, these women are a part of the pressure washing industry where they are filling important roles, passing on vital industry knowledge, and helping to move the industry forward.
     The niche for steam cleaning and its many uses can be found on page 6. The truth is that steam cleaning and pressure washing are complementary to one another. For example, in the wine industry, there are automated wash systems that use pressurized water to clean out residue in the barrel, and steam is used to provide a final sanitization step. However, steam can also be used where water runoff is a concern, where minimal use of chemicals is desired, or where there is minimal or no drainage.
     Other helpful topics are covered in this issue. On page 24, Dan Galvin shares tips for troubleshooting small engines; on page 32, Terri Perrin has co-authored with Everett Abrams a guide on properly pressure washing decks and fences; and on page 40, CETA board of directors and education foundation trustees share their motivations for why they serve and encourage others to consider it. On page 44, you are introduced to hydro-excavation and how it is a game changer, and on page 50 is an article that shares the business benefits of selling to the car wash industry. Finally, on page 56, an update to the first part of the chemical glossary is contained in this issue.
     Cleaner Times encourages you to celebrate your mom on May 8 and to remember on this Memorial Day the men and women who have given their lives so that we can enjoy our freedoms in the U.S.
Michael Hamline
michael@adpub.com
(800) 525-7038