Editor's Note—May 2021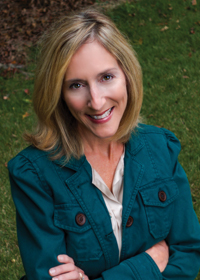 by Dana Johns, Publisher / Published May 2021
     May is usually one of the best months of the year in my opinion.  For a lot of us, the weather is nice, our children or grandchildren are finishing up another year of school, and many are graduating from college or high school. On May the 9th we have the chance to recognize our mothers by celebrating  Mother's Day, and towards the end of the month, on May 31st,  we honor and mourn the military personnel who have died in the performance of their military duties that allow us to live in a free democracy.  
     This May we are paying a tribute to just a few women that have played important roles in the
pressure washing industry with our first "Women in the Industry" issue. On a personal note, and naturally I am just a little biased, but I am so thankful my mother and former publisher of Cleaner Times, took on the challenge of publishing Cleaner Times in February of 1990.  
     Today's women are responsible for much of our nation's success as well as the successes of the many businesses and organizations that they are a part of. It is likely that you know or recognize some of the women who are profiled in this issue. These are women who continue to positively influence the pressure washing and water jetting industries across the United States and abroad. I want to encourage you to thank, not only these professionals, but also all the women that strive to serve this industry and make a lasting impact for the businesses they serve or own.
     In addition to recognizing these professional women, this issue features an educational article on "Selling to the Car Wash Industry" on page 6.  On page 36 another good read is the article titled "Setting up a Commercial Drive-Through Wash" by Diane Calabrese.  I hope you enjoy thumbing through the pages of our May issue of Cleaner Times, and I assume you are as enthusiastic as I am about hopefully returning to normal soon.

Dana Johns
djohns@fcapgroup.com
(800) 525-7038