Editor's Note—March 2023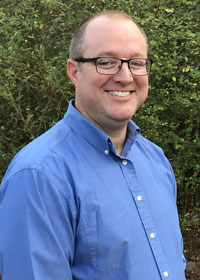 by Michael Hamline, Editor / Published March 2023
     According to multiple websites the first retractable awning, also called a velarium, was first used by the Roman Empire at the Colosseum. Awnings have been used for centuries to provide shade and protection from the elements. It stands to reason that if a person wants to benefit from an awning, he or she must maintain it properly.
     On page 6, James McCafferty with Awning Rejuvanation Systems Inc. (ARSI) and Amy Diehl with Awnclean USA Inc. provide the following beneficial information about awning cleaning: step-by-step instructions for a typical job and techniques that work best—including the benefits of using cloth and vinyl awning sealers, basic equipment and supplies needed, billing considerations, problems to avoid, and how to fix mistakes.
     For those who earn their living by pressure washing, a pressure washer can be used to clean awnings. However, the maximum pressure recommended for use on an awning is 300 psi, and that is only for the highest grade of fabric. Before using a pressure washer on an awning, it is important to consult the manufacturer's instructions.
     On page 14, Breck Tatum with Deco Products shares the importance of using pressure washing to clean away debris before sealing a surface. He also points out the types of surfaces that a pressure washer is best used on before sealing. Tatum's advice before starting a sealing project is to carry out thorough research.
     Finally, turn to page 40 to read about the factors you should consider when deciding whether to add soft washing to your list of services or not. As Linda Chambers with GCE/Soap Warehouse points out, soft wash is being demanded by customers, so if the contractor can't offer it, then he or she won't be getting the work. Beyond customer demands there are many benefits to soft washing that are shared by Chaz Ferrell with Powerwash.com.
     Cleaner Times wishes you a great start to the spring, and we remind you to set your clocks forward one hour on Sunday, March 12, at 2:00 a.m. for daylight saving time so you won't be late to any meetings or appointments.
Michael Hamline
mhamline@fcapgroup.com
(800) 525-7038