Editor's Note—March 2021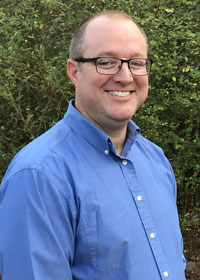 by Michael Hamline, Editor / Published March 2021
     Cleaner Times is located in Little Rock, AR. About three and a half hours to the northwest of our headquarters is the Bentonville, AR, the headquarters for Wal-Mart Inc. Overall, I really appreciate Wal-Mart and its low prices, but my opinion is that their customer service leaves something to be desired. 
     However, I recently had a very positive experience at their location in Maumelle, AR. I was specifically looking for some zip ties to shore up a dog fence, but I was uncertain whether I would find them in the hardware section or somewhere else. I found an associate, and he took the time to look with me on the hardware aisle he thought the zip ties would be on. When we didn't find them there, he said he was certain that there were some in the automotive aisle. While he was taking me there, another customer asked for some help locating a product. He politely asked if he could finish helping me and then he would be glad to assist this other gentleman. He found the zip ties for me and left to help the other gentleman. I left a satisfied customer and decided to share my positive experience with you in this March issue.
     I share that anecdote to say that first impressions and customer service are very important. On page 36, Beth Borrego has written chapter 10 of her marketing series, which focuses on customer service. She remarks that it is important that the person who answers your phone "should always be polite, friendly, patient, enthusiastic, empathetic, and quick thinking, and they should practice active listening." She also shares a helpful customer satisfaction survey. Borrego notes, "…but the ideal of striving for excellent customer service means that sometimes you have to take extra steps to make sure you have a satisfied customer." Those extra steps are what the Wal-Mart associate took for me.
     One of the aspects of the pressure washing industry I enjoy is the longevity many of the companies and individuals within those companies have in the industry. On page 10, Cleaner Times gets to recognize BE Power Equipment's 30-year anniversary serving the industry. The history of their organization, mission statement, and workflow processes make an interesting read.
     Cleaner Times wishes you a wonderful and busy spring season.
Michael Hamline
michael@adpub.com
(800) 525-7038