Editor's Note—June 2023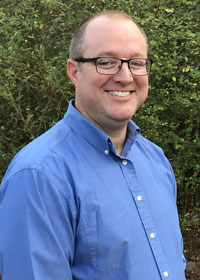 by Michael Hamline, Editor / Published June 2023
     Moss, mold, and mildew are a pressure washer's best friends. Why is that? Well if you are in the pressure washing industry, it's those three organisms that provide lots of opportunities for pressure washing. 
     On page 6 Terri Perrin has written about the varied pressure washing opportunities found in Washington state. Ports—along with the ships, semis, excavators, and containers that come in through the ports—and the fishing industry are two business spheres that require pressure washing services. The city of Seattle offers pressure washing contractors a busy schedule with all the graffiti that needs to be removed.
     On page 14 Diane Calabrese reminds everyone about the positive results that come from establishing and keeping to a maintenance schedule. Missy Ordiway at Deco Products recommends that pressure washing companies perform regular maintenance on their equipment by following the manufacturer's recommendations. She also promotes the integration of technology like a computerized maintenance management system (CMMS) to help maintain a maintenance schedule and track what maintenance has been performed. 
     As George Clarke, owner of Outdoor ProWash in Nashville, TN, shares, "Regular maintenance can prevent breakdowns, prolong the lifespan of equipment, ensure a safe working environment, and minimize downtime, all of which are critical for success and profitable business."
     Turn to page 18 to read "A Legacy Lives on through Change," which is about Aaron and Alex Lindholm and the legacy they inherited from their late father, Scott. It's encouraging to see the teamwork of these brothers as they lead Veloci Peformance Products toward growth in manufacturing and in celebrating the company's 20th anniversary.
     Other articles in this issue address physical security while on a job site, the prevention of workplace violence, safe work practices, steps to minimize waterjetting injuries, strategies for protecting funds from bank failures, and the importance of CETA membership.
     Please let Cleaner Times hear your topic suggestions for future articles. You can call 800-525-7038 or email mhamline@fcapgroup.com with your ideas.
Michael Hamline
mhamline@fcapgroup.com
(800) 525-7038