Editor's Note—June 2022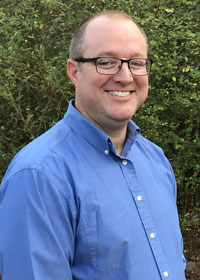 by Michael Hamline, Editor / Published June 2022
     The famous inventor, Thomas Edison, said, "Genius is one percent inspiration and ninety-nine percent perspiration." In other words, hard work is a most necessary ingredient. The June issue of Cleaner Times shows that the pressure washing industry is full of hard work.
     The hard work starts on page 6 with the article "Changes and Challenges in the Industry." Inflation is increasing the cost of doing business. Supply chain challenges are increasing lead times. Consolidation of manufacturers, distributors, and changes of ownership are causing major transitions in the industry. Solutions to the changes are challenging, but industry professionals are working hard to find them.
     On page 10, the series "Cleaning Coast to Coast" focuses on pressure washing opportunities in Minnesota. One of the challenges to working in Minnesota is the winter weather. To overcome lack of power washing opportunities in the winter, some contractors direct their labor efforts to ice dam removal and holiday light installation. When it's pressure washing season, there's plenty of work to be done on farm equipment, lake homes, boats, and iron mining, to name a few.
     Turn to page 18 to read "A Well-Run Service Department." Josh Wagner at Atlantic Pressure Washers in Linthicum Heights, Maryland, points out how the service mechanic needs to work to develop a solid process for receiving the customer's complaint and be able to communicate what the service department can do. It takes effort.
     Other articles deal with troubleshooting burners, the reasons for going to PowerClean 2022 in mid-October, small business documents needed to properly run a pressure washing business, how mistakes made can turn into teachable moments, diversification as a way to increase profit, and a second part to common chemical terms.
     As you can see, it takes a lot of hard work and sweat to be successful in the pressure washing industry.
     Cleaner Times looks forward to hearing from you.
Michael Hamline
michael@adpub.com
(800) 525-7038