Editor's Note—June 2021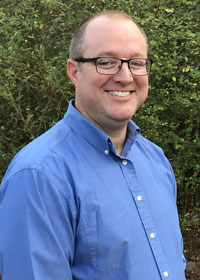 by Michael Hamline, Editor / Published June 2021
     Right outside the gates of the HOA in which I reside is a do-it-yourself car wash. It is very popular all year round, rain or shine, and daytime or nighttime. There are four wash bays, and quite often when I drive by, they are all occupied. Why am I boring you with talking about a DIY car wash? Well, simply because the June issue of Cleaner Times starts off with an important article about touchless wash techniques, with one big application being found in the car wash industry.
     On page 6, Diane Calabrese has interviewed several of those involved in providing touchless cleaning solutions. Robert Bridgeforth of Veloci Performance Products points out how pressure washing-based solutions are more environmentally sustainable—using two to four gallons per minute as contrasted with a garden hose that uses six to eight. When talking about touchless wash techniques, Bridgeforth says, "Once your cleaning solution emulsifies, it lifts the debris and other contaminants off of the substrate so that you are not marring the paint with bug deposits, tar, road grime, grease, pollen, and brake dust."
     Josh Wagner at Atlantic Pressure Washers answers the question of whether touchless solutions are a good idea. He comments, "As detergents have improved and processes have been refined, we see a drastic increase in what results you can achieve through touchless methods."
     Chad Reiffer at Hydro-Chem Systems discusses how no one needs to go to the extreme of burning all car wash brushes. However, he does point out that their usage can be greatly minimized. In addition, he points to the expansion of social media, user forums, and industry education as contributing factors to the increased acceptance of touchless techniques.
     Lafferty Equipment Manufacturing has been in the touchless wash arena for nearly 50 years. One of their applications of this has been in hood and vent cleaning. Bob St. Lawrence comments, "Today a more touchless application of very aggressive caustic foam is applied and allowed to provide most of the cleaning without the blasting or elbow grease needed in the past."
     On page 16, Terri Perrin details the past, present, and future of Barens Inc., a wholesale distributor of pressure washer parts and accessories. Founded in 1994, Barens was purchase by BE Power Equipment in October 2019. Both companies' values are aligned, and the future looks bright.
     Enjoy your summer and drop Cleaner Times a line.
Michael Hamline
michael@adpub.com
(800) 525-7038