Editor's Note—July 2023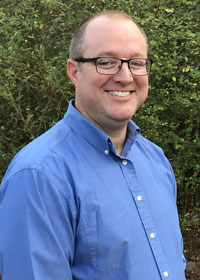 by Michael Hamline, Editor / Published July 2023
     I find the various fields that pressure washing can be employed in to be of great interest. On page 6 we learn how pressure washing is used in the forestry field. Brad Howland is president of PowerJet Pressure Cleaning Systems in Sussex Corner, NB, Canada, and says, "In the logging industry the hot water pressure washers are a necessity." The hot water removes oil and grease from radiators. Logging trucks, landings, and mills are just some of the many opportunities for cleaning in the forestry field. Be sure to see the trees and the forest.
     On page 10 Diane Calabrese makes the distinction between a motor (reliance on electric power) versus the combustion engine. While on paper it appears a move away from the combustion engine is possible, the challenge is to find a motor/battery combination that can provide power for the appropriate amount of time for the work to be completed. It's a challenge that many are moving forward to meet, so it will be interesting to see what comes in the next several years.
     On page 24 the CETA board of directors share their reasons for those in the industry to attend PowerClean 2023 from October 11–14 in Glendale, AZ. Scott Hansen is CETA president, and he says, "In-person meetings make it much easier to strengthen relationships that are crucial for the success of the industry." 
     Ryan Lindaman serves as CETA secretary, and he shares, "I value the networking aspect the most…It's an opportunity to keep up with all the new changes in our industry." He also enjoys the change of pace that allows you to learn about new ways to grow your business. Visit ceta.org/annual-convention to find out more.
     Turn to page 28 to read about drug testing policies and procedures. As Diane Calabrese notes, "Test everyone or test no one." She also notes that it would be helpful for professional associations to be involved in helping to identify best practices that would help the industry when it comes to drug testing.
     Flip to page 32 to read about the vision of the Power Washers of North America (PWNA). Mike Dingler shares that PWNA acts as a guide to help others navigate the challenges faster and with fewer issues. Ty Eubanks is the current board president and comments, "The PWNA mitigates risk and helps people over barriers of entry in the pressure washing industry."
     Cleaner Times wishes you a happy Fourth of July!
Michael Hamline
mhamline@fcapgroup.com
(800) 525-7038