Editor's Note—July 2022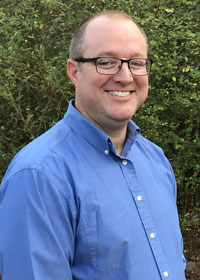 by Michael Hamline, Editor / Published July 2022
     Happy 4th of July! Hopefully the day will be filled with good food, a great time with family and friends, and lots of fun fireworks as we celebrate 246 years of American independence.
     As the summer heat kicks in, don't forget to pick up your July Cleaner Times and turn to page 6 to read about "Cleaning and Sealing Surfaces." The article discusses which surfaces should and should not be sealed. It also describes some of the following benefits of sealing: protect and extend the product's life and make it easier for future cleaning maintenance.
     On page 12, Dan Galvin provides troubleshooting tips for coils. He addresses what steps you should take if water pours out of the bottom of the coil, scale builds up and causes the burner to run constantly but never heat up, or the burner is smoky while the water isn't getting hot.
     Turn to page 16 to read "Avoiding Scams and Thieves." One of the realities of living in a sinful world is that we have to deal with thieves and those who will run scams and steal equipment and/or money. Follow a few of the tips to try to avoid being scammed and stolen from: do your due diligence, know the customer, stay alert, and establish boundaries.
     On page 28, "Persevering in Drought Conditions" talks about short-term and long-term strategies for pressure washing with a limited supply of water. Though costly, recycling water is one of the strategies that is being used more frequently. Customers can be educated on how to be more efficient with water use and other alternatives, such as steam cleaning. 
     On page 24, Jimmy Welch provides important technical updates for the industry.
     Other articles in this issue are "Selling to School Districts," "Cleaning Aluminum Siding and Vinyl," "Successfully Handling an OSHA Inspection," "Chemical Glossary, Part III," and "Safe Practices." 
     Cleaner Times would love to hear from you about your industry stories and topic recommendations. Please email me at mhamline@fcapgroup.com.
Michael Hamline
mhamline@fcapgroup.com
(800) 525-7038