Editor's Note—July 2021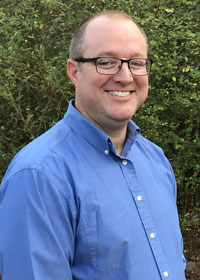 by Michael Hamline, Editor / Published July 2021
     Happy July 4th! The year 2021 provides Americans with the opportunity to celebrate 245 years of independence. On page 20, Diane Calabrese has written the article, "What Makes You Proud to Be an American?" She remarks, "Taking pride is equal parts acknowledging how much has been accomplished and how much more must be done. And ultimately knowing it's all possible."
     Brenda Purswell with Alklean Industries Inc. in Pasadena, TX, points out there are many problems in America, but she still sees the American government as better than any other form of government in the history of the world. She points to the opportunity to succeed and that even in failure you can get back up and start again. Finally, she comments, "America is not perfect, but I am proud of her and the privilege to be called an American."
     On page 6, "Benefiting from Your Company's Vehicles," several helpful tips are shared. Chris Watson is owner of WNC Pressure Washing and Roof Cleaning in Waynesville, NC. He comments on the Ford pickup that has been converted into a flatbed. He says, "On our flatbed we have a four-gpm pressure washer with a standup burner and an AODD [air-operated double-diaphragm] pump and air compressor for our soft-washing setup…This setup allows us to have everything we need at our disposal." He also uses his trucks to send a message by having them wrapped. He comments, "The most obvious reason we love having our truck wrapped is the driving billboard aspect. During our initial phone conversation with a future customer…roughly three in twenty say they saw our truck in town."
     PowerClean 2021 will take place in New Orleans September 8–11. It will again be co-located with CETA and PWNA. The details for this event can be read on page 18. CETA President Jimmy Welch says, "We will have industry component suppliers and cleaning equipment manufacturers exhibiting products for our cleaning equipment distributors and PWNA's contract cleaners." There will be a variety of educational opportunities and networking face to face.
     Finally, don't fail to read Terri Perrin's article on page 24, "Cleaning Coast to Coast: Pressure Washing in Arkansas." This is the first in a series that will cover pressure washing throughout the 50 states.
     Cleaner Times looks forward to seeing many of you in New Orleans!
Michael Hamline
michael@adpub.com
(800) 525-7038