Editor's Note—January 2023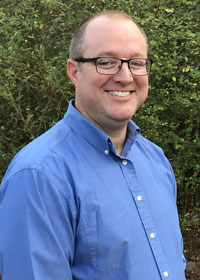 by Michael Hamline, Editor / Published January 2023
     What will 2023 bring? As it commences it will continue to bring the ongoing challenges found with supply chain issues and inflation that leads to rising costs. Will those issues be alleviated in 2023? While we hope so, none of us can know what good and bad the year holds, and so we press forward.
     As the New Year starts, the 2023 issue of Cleaner Times features the Sourcebook. Contact information for industry manufacturers and suppliers is listed on page 6. On page 14, a variety of products are listed under the appropriate category heading so that you can get the equipment and supplies you need to gear up and be prepared for a successful year. The businesses listed on these pages are here to help you meet your 2023 goals by educating you about the correct pressure washers and accessories you need to purchase, depending on the job, so visit their websites and call them to get started.
     On page 50, Diane Calabrese has written about the future of the car wash industry. Joseph Daniel of ITD, a chemical manufacturer, sees 2023 as a year when the industry will move away from expensive branded chemical products and toward more reasonably-priced, private-label options. Cost savings and minimizing overhead to car wash operators will matter greatly to the industry's future.
     On page 54, CETA shares its plans for 2023. CETA President Scott Hansen comments, "CETA will continue to follow the strategic plan as laid out by the board of directors." Some ongoing challenges will be to deal with the impacts of SORE [small off-road engine] regulations as put out by the California Air Resources Board [CARB]. Performance standards such as the CPC-100 and CETA certification for distributors are two ongoing programs. In addition the CETA Scholarship Foundation has established a grant program for continuing education of CETA members' employees. Finally, save the date for the annual PowerClean on October 11–14, 2023, in Glendale, AZ.
     Three other articles in this issue deal with what should be considered to make your company profitable, the commitment to financial best practices, and environmental training that helps pressure washing companies address environmental concerns.
     Cleaner Times wishes you a Happy New Year and a successful 2023!
Michael Hamline
mhamline@fcapgroup.com
(800) 525-7038