Editor's Note—January 2022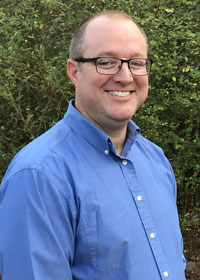 by Michael Hamline, Editor / Published January 2022
     As the New Year starts, the 2022 issue of Cleaner Times features the "Sourcebook." Contact information for industry manufacturers and suppliers begins on page 6. On pages 12–43, a variety of products are listed under the appropriate category heading so that you can get the equipment and supplies you need to gear up and go for the year. The businesses listed on these pages are here to help you meet your 2022 goals by educating you about the correct pressure washers and accessories you need to purchase, depending on the job, so visit their websites and call them to get started.
     On page 50, CETA shares its plans for 2022. After having to cancel the 2020 and 2021 PowerClean tradeshows, everyone is excited to reunite for the 2022 PowerClean at Shingle Creek in Orlando, FL, from October 12–15. CETA will also continue to work with CETA members and the state of California in addressing the small off-road engine (SORE) regulation from the California Air Resources Board (CARB). CETA University, benchmarking, and the CETA Scholarship Foundation are some other avenues that will continue to be promoted and grown in 2022.
     On page 54, WJTA writes about what their organization looks forward to in 2022. One ongoing initiative is to grow the organization's membership through training and certification programs. WJTA will also introduce its first student scholarships. Peter Wright shares, "The program will award four scholarships of $5,000 each to a WJTA member or their spouses, dependents, or grandchildren." Finally, mark your calendars for November 2–3 and plan to attend the 2022 WJTA Conference & Expo in New Orleans.
     Two other articles in this issue deal in detail with the steps and in-depth information needed to clean houses of worship and masonry and brick cleaning. To consider whether these should be part of your services, turn to pages 44 and 62 to read more about what is required and how the work should be done. 
     Cleaner Times wishes you a Happy New Year and a successful 2022!
Michael Hamline
michael@adpub.com
(800) 525-7038