Editor's Note—February 2022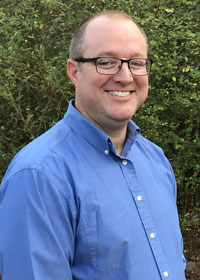 by Michael Hamline, Editor / Published February 2022
     There is plenty of time in 2022 to change goals, tweak processes, and revise workflow in your business. This is true in your service center as well. On page 6, Diane Calabrese has written the article, "Maximizing Profits from Your Service Center." She points out that even the smallest change can lead to an increase in profit.
     Rick Benham is president of Kepner Equipment Inc./Chaffee-Ward in Canadaigua, NY, and he notes that it's important to know the full cost of a single repair from the solvent cleaners you use to shop towels, vinyl gloves, zip ties, electrical crimp fittings, etc., that are used as these add up over the course of a year.
     As Calabrese remarks, "Facts, efficiency, and excellence maximize profits."
     On page 10, Beth Borrego has written the first part of "Which Structure Is Best for My Business?" She takes a look at the pros and cons of a sole proprietorship and a limited liability company. She will examine the pros and cons of corporations—subchapters C and S—in the second part which will be published in the March issue.
     The Cleaning Equipment Trade Association (CETA) has good news to share on page 14. Diane Calabrese reports, "The deadline for sales of new pressure washers powered by small off-road gas-combustion engines to meet zero-emission standards in California is January 1, 2028." This is four more years from the original date of January 1, 2024.
     On page 18, Terri Perrin has continued her article "Masonry and Brick Cleaning—New Construction, Part II." She provides several pre-wetting and rinsing dos and don'ts, cleaning dos and don'ts, and considerations for billing when using pressure washing for cleaning masonry. The first part can be read in the January 2022 issue or online at https://www.cleanertimes.com/magazine/cleaner-times-articles-2/masonry-and-brick-cleaning-new-construction/.
     Finally, turn to page 26 to finish Mike Dingler's three-part series on "Stepping Away from the Wand: If You Build It, They Will Come." In this article he addresses the important steps a business owner takes to work on growing the business and some tools that can be useful. Part one was published in December 2021 or https://bit.ly/3tlKynp and Part two was published in the January 2022 issue or https://bit.ly/3eYdIR5. 
     Cleaner Times wishes you a great February and hopes your preparations for spring are going well.
Michael Hamline
michael@adpub.com
(800) 525-7038