Editor's Note—February 2021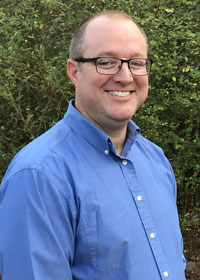 by Michael Hamline, Editor / Published February 2021
     Albert Einstein allegedly said, "We cannot solve our problems with the same thinking we used when we created them." On page 6, Roy Pennington who is the owner of Hi Pressure Cleaning Systems in Houma, LA, shares some interesting problems his company has faced in their repair center and how it led to different solutions. He notes how they were able to take a hot water, oil-fired unit and repair it after it spent six days submerged under the floodwaters of Hurricane Katrina. He also relates a lesson learned from what initially appeared to be a simple pump swap out. Eight hours later the pump swap was complete, and it led to a change in communicating proper expectations to the customer.
     "Protecting Employees and Property" can be read on page 14. Doug Rucker who is the owner of Clean and Green Solutions in Porter, TX, shares the importance of training and education. He notes that training is readily available, but that it is important to do your research and make certain the instructor does have the proper type of experience.
     Beth Borrego continues her marketing series on page 18. She talks about the importance of a sales lead tracking system. She also talks about the consultative method of selling, which uses active listening to identify the needs of the customer and meet those needs.
     Finally, if you are in the pressure washing or waterjetting industry, don't miss reading about and scheduling yourself to take part in the opportunities these two professional organizations have planned for 2021—CETA on page 10 and WJTA on page 24. 
     Cleaner Times would love to hear about any topics that you think need to be covered or any interesting industry stories that others can learn lessons from.
Michael Hamline
michael@adpub.com
(800) 525-7038