Editor's Note—December 2022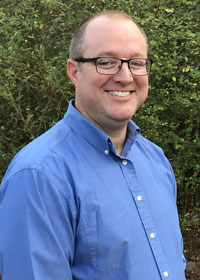 by Michael Hamline, Editor / Published December 2022
     Mike Rowe's Dirty Jobs could have filmed an episode his mom would be proud of in the pages of the December Cleaner Times. On page 6, the reader is introduced to the dirty world of cleaning heavy equipment. There's mud, grease, oil, tar, and more to clean off with hot water pressure washers or steam units. One challenge is to decide price points to set for cleaning the equipment, but this can vary depending on what time of year the equipment is being cleaned and what the equipment is covered with. Opportunities to clean heavy equipment abound across the country.
     Turn to page 12 to read the comments from some of the attendees at PowerClean 2022. After having to miss getting together since 2020, it was a great time for members of CETA and PWNA to come together in Orlando. As the most recent past president of CETA, Al Bonifas, comments, "…nothing replaces the in-person contact that happens at PowerClean." Don't forget to mark your calendars for PowerClean 2023 from October 10–14 in Glendale, AZ.
     In addition to the networking and education that occurred at PowerClean, there were opportunities to recognize several in the industry who have given of their time and talents to better the industry. These awards were handed out to well-deserving industry stalwarts. Turn to page 22 to read about Terry Murray receiving the Lifetime Achievement Award. Ben Hagemann and Chad Rasmussen both received Distinguished Service awards, and Roy Chappell received the Community Service award. Also, lifetime memberships were given to Dave Hildebrand and Charles Tibboles, who retired in 2022 after serving many years in the pressure washing industry.
     On page 18, PWNA celebrates 30 years as a vital organization within the industry. It was great to see them honor the organization's founders, Robert Hinderliter and Joseph Walters, as well as several past presidents. A live auction and skid giveaway closed out a great celebration.
     Other articles in this issue help business owners to plan well as we enter 2023. There are tips for adjusting to rising fuel prices, protecting the environment, transitioning to biofuels, determining the elements to include in your company handbook, understanding how your company can benefit from a Section 179 deduction, and taking stock of your company inventory.
     Cleaner Times wishes you a Merry Christmas and a Happy New Year!
Michael Hamline
mhamline@fcapgroup.com
(800) 525-7038