Editor's Note—December 2021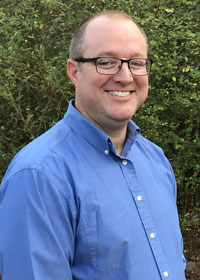 by Michael Hamline, Editor / Published December 2021
     "What's next?" asks Diane Calabrese on page 30 in the article "What to Expect in 2022." She points out the current financial uncertainty and the impact this is having on economic activity. Business owners are finding it extremely difficult to hire employees.  Calabrese comments, "It seems that the year 2022 will begin much the same way that 2021 is ending…Whatever strategy has worked in dealing with the business climate in 2021 should be continued in 2022."
     Curtis Braber is owner of BE Power Equipment in Abbottsford, BC, Canada. In terms of keeping the supply chain moving, he says, "We're forecasting nearly 12 months out." He expresses ongoing optimism for the pressure washing industry in 2022.
     Dave Hildebrand is manager at Barens Inc. in Seneca, PA, and points out that the shortage of shipping containers and truck drivers will continue into 2022. He also sees the cost of raw materials rising, which will lead to increases in consumer pricing and inflation and perhaps lost business and layoffs. He adds, "I hope I am wrong."
     It goes without saying that no one can predict exactly what will occur within the industry. There will be ups and downs, and the year 2022 will be full of twists and turns.
     On page 18, CETA recognizes the CETA Lifetime Achievement Award and Distinguished Service Award recipients. The actual awards will be presented in person at PowerClean 2022 in Orlando, FL, October 12–15, so make plans to attend. Sam Humphrey of Mi-T-M and Jack Hill of General Pump are the respective winners.
     On page 10, CETA also shares about California's small off-road engine (SORE) zero emissions goals. As it currently stands, the impact of this decision could be tangibly felt by January 1, 2024, when CARB (California Air Resources Board) plans to ban sales of new internal combustion engine-powered equipment. Keep up with this issue by visiting https://ceta.org/news/sore-2021.
    Finally, turn to page 14 to read the first part of Mike Dingler's series "Stepping Away from the Wand." He addresses why it's important for a pressure washing business owner to step away from the actual pressure washing to grow the business.
     Cleaner Times wishes you a Merry Christmas and a Happy New Year!
Michael Hamline
michael@adpub.com
(800) 525-7038