Editor's Note—August 2022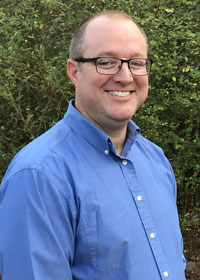 by Michael Hamline, Editor / Published August 2022
     Since about mid-April my wife and I have been involved in a home remodel project. We've been ripping out the old laminate flooring and carpet as well as the old underlayment. What has amazed and disgusted me has been the amount of dirt that has been trapped under the old flooring and underlayment. It doesn't seem to matter how many times you sweep because there is always more dirt to sweep up, and it is hard to get the floor entirely clean. 
     As I thought about cleanliness, I couldn't help but recall the pressure washing industry. Those who are in the industry are dedicated to manufacturing machines and accessories that clean; selling, fixing, and instructing on equipment and parts meant to clean; and using the machines and accessories to remove dirt, mold and mildew, and other dirty substances to leave a refreshing look on the surface being cleaned.
     On page 6, Terri Perrin, with assistance from Rod Rodriguez and Beth Borrego of See Dirt Run! Inc., has written "Cleaning Cedar Homes." When considering a typical job, they recommend you ask the following questions at a site visit: What is the condition of the wood and coating? Can the coating be maintained? Do you have reliable access to water, or do you need to bring a water truck? In other words, it takes some hard thinking to clean cedar properly, but it can be done well.
     On June 9, the CETA board of directors along with Josh Kidder and myself of Cleaner Times toured four suppliers in the Minneapolis, MN, area. We toured P.A. SpA, Hydra-Flex Inc., Cat Pumps, and AR North America, and a recap of the tour can be read on page 12. What stood out for me on that tour is the dedication these four companies as representative of the entire industry give to making pressure washing equipment and accessories for the purpose of cleaning and maintaining so many important structures and their components. They are devoted to clean.
     Other articles deal with cleanliness by addressing issues brought about by the challenges in the supply chain and problems caused by inflation and perhaps a recession. They also help by instructing on DOT requirements and providing resources on troubleshooting unloader valves as well as multiple resources offered through CETA University.
     So "thank you" to all in the industry for devoting yourself to the manufacturing, distributing, and pressure washing so we can enjoy cleaner environs.
Michael Hamline
mhamline@fcapgroup.com
(800) 525-7038