Editor's Note—August 2021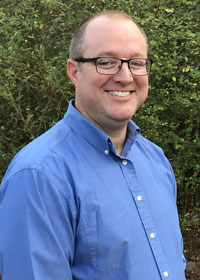 by Michael Hamline, Editor / Published August 2021
     I don't know about you, but I am thankful for the various COVID-19 vaccines that have been developed in record time. I am, of course, thankful for their ability to minimize the seriousness of the symptoms of the virus (for most people) if one does catch it. However, I am also glad that a side benefit of the vaccines has been the opening up of travel and associating with industry colleagues.
     It is exciting to think that in a month members of the Cleaning Equipment Trade Association (CETA) and Power Washers of North America (PWNA) will meet together from September 8–11 in New Orleans, LA, for PowerClean 2021. There will be great speakers, good educational content, new products, and plenty of opportunities to catch up with colleagues and friends face to face. On page 6, the CETA Show Guide lists a schedule of events, provides bios of the keynote speakers, gives details about the Women of CETA and golf tournament events, and much more.
     On page 34, PWNA lists information about its various certification classes and events. It also provides a brief bio of Chuck Violand, the PWNA keynote speaker, who will talk about establishing a profitable business.
     One of Cleaner Times' writers, Diane Calabrese, reached out to several CETA members to ask them what they missed from last year's canceled event and what they were looking forward to at this year's PowerClean. All their responses can be found on page 28, but a couple are shared below. 
     Brad Howland is president of Easy Kleen Pressure Systems (PowerJet) in Sussex Corner, NB, Canada, and he comments about missing last years' event: "We missed seeing our many friends…We are looking forward to seeing them this year in New Orleans and making many new friends as well."
     Karl Loeffelholz is dealer division manager at Mi-T-M in Peosta, IA. He says, "Being able to get face to face again with people you talk with and just catch up [is a big plus]" and,  "We look forward to the annual trade show and being able to build on existing relationships and create new relationships."
     Finally, mark your calendars for the Waterjetting Technology Association (WJTA) Conference & Expo. It will also be held in New Orleans October 26-28. Turn to page 38 to read about their plans.
     Cleaner Times looks forward to seeing you face to face in New Orleans!
Michael Hamline
michael@adpub.com
(800) 525-7038