Editor's Note—April 2023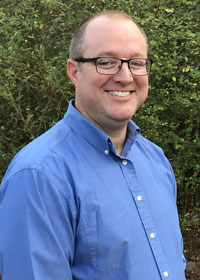 by Michael Hamline, Editor / Published April 2023
     At the beginning of February that famous groundhog, Punxsutawney Phil, predicted six more weeks of winter. That was then, this is now. The clocks have sprung forward; and for most of us in the U.S., the winter is in our rearview mirror, and spring is in full bloom now that the month of April has arrived. It is time to start up those pressure washers and get to work spring cleaning.
     If you want to read more about Pennsylvania's most famous rodent resident, then turn to page 16. Actually, the article only references the groundhog, Phil, near the end, but it does share what is so great about living in the Keystone State and offers a look at the power washing opportunities and challenges one can find there. There is a wide range of buildings that need cleaning, but due to the long history of the state, there are many historical buildings that need to be cleaned and maintained.
     This issue also places an emphasis on advances in technology within the pressure washing industry as it relates to the following: cleaning craft breweries (page 6), boosting and/or assisting the industry with new technologies (page 12), utilizing drones—especially in the provision of soft wash services (page 34), adopting technological advances in financial and/or payment systems (page 38), benefiting from technology in customer service (page 46), and incorporating the technological advancements that have been made in the waterjetting field (page 50). It is great to see how these technological advances are improving the pressure washing and waterjetting industries and how people are working through challenges brought about by these innovative changes.
     On page 24, the Cleaning Equipment Trade Association (CETA) shares how the organization is promoting life-long learning. First, it has in the past and continues in the present to provide scholarship opportunities (known as the
Great Futures Program) to the children and employees of CETA members. In 2023 CETA has added a grant program that will  provide financial assistance for employee training and education. These are two great opportunities that you
can learn more about by visiting www.CETA.org.
     Turn to page 28 to benefit from some good advice offered by Tom Svrcek that will protect your pressure washing company in the event of damage caused by overspray.
     On page 30 learn what is expected of a contractor who wants to clean small aircraft.
     Enjoy your spring, and bless you!
Michael Hamline
mhamline@fcapgroup.com
(800) 525-7038