Editor's Note—April 2022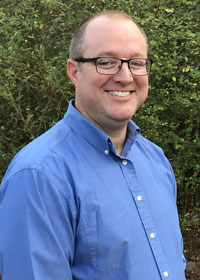 by Michael Hamline, Editor / Published April 2022
William Shakespeare in talking about the month of April remarked, "April…hath put a spirit of youth in everything." The American poet, Edna St. Vincent Millay, wrote, "April comes like an idiot, babbling and strewing flowers." In coming after the cold and bleakness of winter, April, with its budding trees and blooming flowers, is often viewed as a time of new beginnings, warmth, and a season where youth expresses itself in exuberant vigor. 
In the pages of Cleaner Times, the April issue is an exciting time to look at the various opportunities that present themselves throughout the remainder of 2022. On page 6, Diane Calabrese has written the "Equipment Maintenance Safety Guide." It highlights the importance of maintaining your equipment on a regular schedule so that best safety practices are followed. Some of the components that are out-of-sight, out-of-mind that should not be forgotten are the triplex pump, high-pressure water pump (waterjetting), leaking hoses and guns, and the oil plug on the crankcase, to name a few components. Keith Adams with Dyne Power Packs in Florida shares his favorite saying— "Safety never takes a break." Make sure you don't take a break from proper equipment maintenance and safety.
On page 10, Dan Galvin, president and CEO of EnviroSpec, shares his troubleshooting tips for pumps. He addresses the two most common pump problems, which are low pressure or no pressure. Galvin comments, "Low pressure is usually not a result of a pump malfunction. Often it's a water supply issue, and occasionally it's the unloader. When it comes to lack of water pressure, Galvin remarks, "If there is no water pressure, check your unloader bypass to see if water is going through. If it is, the pump is working, and the problem is elsewhere."
There are a variety of other articles to read in this issue that will either help you develop and strengthen your company or ignite a passion for helping others. There are articles about establishing a freight policy, uses of misters in disinfecting and sanitizing, selling to municipalities, coping with 2022's uncertainty and taxes, comparing and contrasting pressure washing and soft washing, exploring mentoring vs. coaching, and treating chemicals with proper respect. 
Make sure you turn to page 20 and read the article by Terri Perrin, "Giving Back: COVID-19 Inspires a 'Pressure-Wash-a-Thon' to Support a Special Camp for Kids." This heartwarming story will encourage a youthful spirit.
Michael Hamline
michael@adpub.com
(800) 525-7038