Committed to Business Excellence
Jim O'Connell, Hotsy Pacific
By Terri Perrin / Published May 2017

Even as a young man, Jim O'Connell could have been described as "driven to succeed." He smiles when he recalls his 1980 job interview with Mark Wilkie, who owned Hotsy Pacific in Modesto, CA, at the time. When Wilkie asked O'Connell where he wanted to be in 10 years, the young man didn't hesitate to reply, "Sitting in your chair!" Not only did Wilkie laugh, but he hired O'Connell to work on the shop floor. Within about three years, he was promoted to foreman.
"I spent my first few years at Hotsy Pacific learning everything I could about pressure washing equipment, and by 1986 I was running the service department," recalls O'Connell. "Mark's daughter, Joan Wilkie-Dudley, was the company accountant at the time. In 1991, Mark offered Joan and me ownership of the business. Joan and I worked well together, so it was a good fit."
At the time, says O'Connell, Hotsy Pacific was grossing about $250K a year and had only one location. Under the new ownership team, and with a continued focus on the Hotsy brand, sales grew to more than $1 million. In 2005, the partnership with Joan Wilkie-Dudley was dissolved and O'Connell and his wife, Karen, and he became co-owners. Jim took on the role of president, and Karen became vice president.
"When we first acquired the business, Joan and I didn't implement many changes," recounts O'Connell. "Sales were increasing steadily, but I was always looking for ways to grow the company. Having spent seven years in the military, I had been taught self-discipline. I had taken business courses to learn how to run a business, and I made an effort to attend and network at Hotsy's regional and corporate meetings. It was when I studied business through a state-funded program and the Phoenix Foundation along with reading The E Myth by Michael E. Gerber in the early 1990s that things changed for me. I learned how to work on my business, not in my business, which changed everything. Around 2013, I became a member of a group of business owners who share our goals, ideas, processes, and key metrics through monthly conference calls. This has become another tremendous building block for our company. We also meet annually for a workshop to develop ourselves and our companies and, more importantly, to hold each other accountable. We have affectionately dubbed ourselves 'The Mastermind Group.'"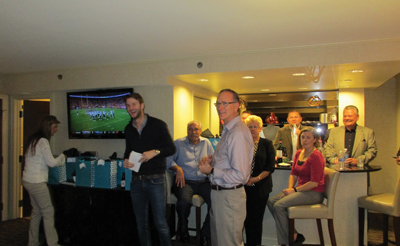 The combination of army discipline, business savvy, supplier support, and the Mastermind support has worked wonders for O'Connell. Add to that a steadfast belief in putting God first, family second, and business third, and you have the foundation for success. Hotsy Pacific now grosses more than $4 million annually and has a diverse customer base in 25 counties. The company's head office is a 7,000-square-foot office/warehouse in Modesto, and there are two 2,500-square-foot service centers, in Hayward and Santa Rosa, CA.
When asked if he had even considered expanding outside of the Hotsy brand, O'Connell was quick to answer "No!"  "I have great loyalty to Hotsy because they have been very supportive of our business over the past three decades," he remarks. "I want my customers to be loyal to me, and I have the same loyalty to my vendors. If we sell other brands, it is because Hotsy doesn't have those items.
"Over time, I came to realize that what we sell is not equipment, but parts and service," explains O'Connell. "Dealing with constant phone inquiries made it impossible for the service and sales departments to focus on their core roles. It amounted to wasted time. Another business book, The Machine: A Radical Approach to the Design of the Sales Function by Justin Roff-Marsh, introduced me to the benefits of having a dedicated customer service department."
O'Connell contracted with a company called Ballistics Sales Process Engineering that specializes in setting up customer service programs. Under their guidance, a full-blown customer service department was established at Hotsy Pacific's Modesto office. These people now handle 90 percent of customer inquiries from one central location, taking the pressure off the service technicians and enabling sales people to focus on closing sales rather than dealing with billing, parts, and service issues.
He also did away with traditional sales territories and commissions. All sales people are on salary and can work geographically where they want. "This change created an amazing team
spirit with no internal competition," adds O'Connell. "Now, the only competition is with other distributors, and I am proud to say that our Modesto location has been number one in the Western USA for the past ten years."
In 2015, O'Connell introduced another team building concept that he had read about in the book 2 Second Lean: How to Grow People and Build a Fun Lean Culture by Paul A. Akers. "This is a fun challenge whereby all employees are asked to focus on saving two seconds of time in everything they do," explains O'Connell. "Two seconds saved in every task over a full day adds up fast!"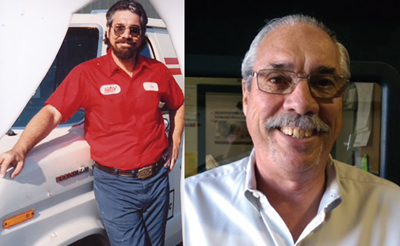 O'Connell also realized that one couldn't create a cohesive team spirit without having team meetings. With employees in three locations, logistics made team meetings impossible, but technology made it work. Every morning, all 21 employees meet via Skype for a 15-minute update on what's happening in the company that day, idea sharing, and problem-solving.
Hotsy Pacific also has an annual safety retreat, provided there are no safety claims in that year. O'Connell takes all of the employees for a three-day retreat with paid time off. It is something that employees look forward to. It boosts morale and fosters a commitment to safety.
After more than 35 years in the industry, not only is O'Connell still laser focused on cultivating his business, he's committed to the industry as a whole. He has been a member of the Cleaning Equipment Trade Association (CETA) for 10-plus years and has served on the Board of Directors for the past three years. He is the current vice president.
"My first position on the CETA board was secretary. I took on that role not realizing I would have to take notes," he adds with a hearty laugh. "Seriously, though, I think CETA is a great organization that can help promote the changes we need to see and disseminate information to the power washing industry. If we as business owners sit in our own little worlds
and are not aware of what is happening with federal regulatory changes and the trend of large corporations buying up small companies, we are not going to be able to continue to thrive as an industry."
With the success of Hotsy Pacific, O'Connell is proud to be able to give back to his community, focusing mainly on youth outreach and athletics booster programs but also donating to churches, animal shelters, and wherever there is a need. While he loves helping the community, seeing his employees succeed in life gives O'Connell even greater pleasure.
"I realized long ago that to continue to move forward, we needed to focus on our employees," states O'Connell. "If individuals are going through tough personal times, we support them. When they can purchase a home, I am proud of their accomplishment. If I had a legacy, that's what it would be: that I cared about people. We serve them, and they serve us.
"I can honestly say that I enjoy what I do every single day," he concludes. "The day I don't enjoy it is the day I will walk out and move on. That's what I would say to anybody in life. 'If you don't enjoy it, get out. Life is way too short to struggle.' I can't think of a moment in the last 30 years that I have not genuinely enjoyed. My career with Hotsy Pacific has been very challenging and very fulfilling."