Come Celebrate PWNA's 30th Anniversary in Orlando!
By PWNA / Published October 2022

This year the PWNA PowerClean event, which is co-locating with CETA for the third year, is celebrating its 30th anniversary with an outstanding list of speakers, vendors, competitions, and networking time, which is sure to benefit anyone attending the show. There are over 60 vendors already signed up to attend, with more spots being filled. Convention sponsors have readied items like convention bags, lanyards, t-shirts, safety training, lunch, and the safety competitions. As in most years, many companies are donating thousands of dollars' worth of skids to raffle off for attendees who are present.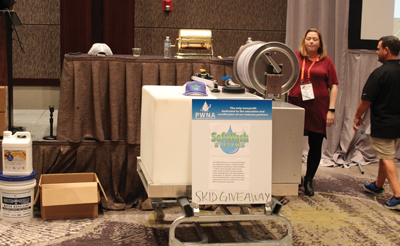 The PWNA mobile trailer will also be in attendance for you to come walk around and take a look at. The mobile training trailer will be used to train PWNA members in person as they sign up for training classes with the PWNA. The trailer has all the latest equipment and technology and will without a doubt be a great tool for training your staff, so please reach out if you are looking for training.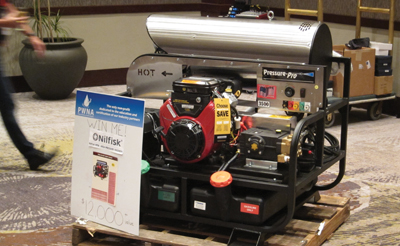 The PowerClean schedule is loaded with certifications and classes registrants can take advantage of. Over 10 certification classes, 20 general education classes, a keynote speaker, and a general membership meeting are all part of the event. There are seven PWNA certification classes offered for any member to sign up to attend and complete while at the event. There are also multiple other certification classes, like garage and gas station cleaning, given by some of the best in the industry to let you walk away with some very powerful tools for more services in your business and to market to potential customers. General education classes include business classes, mental edge classes, marketing, a husband-and-wife class, financial classes, entrepreneurship classes, recruiting, equipment repair, rooftop safety, sales and bidding, solar panel cleaning, and glass education, to name a few. The regular attendance ticket is worth the cost of coming on its own, but you should take advantage of the certification classes as well and bring all of your staff with you so they don't miss out on an event which can drastically improve your team's education for the sake of your business. If you have a spouse in the business with you, the spouse pass offers a very affordable ticket price to bring the family with you.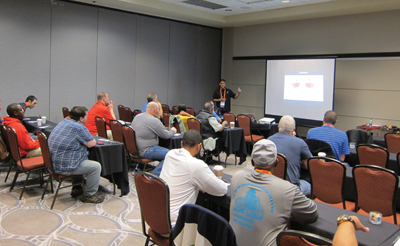 As this year is the 30th anniversary of the PWNA event, we will be celebrating our past board members and attendees who have been with us from the start, with a special recognition of all our past presidents. Past presidents are invited to attend and be a part of our recognition and awards presentation times. Some commemorative items will be available for attendees, and special awards are ready for the past presidents who attend the show. We understand we couldn't have gotten here without all of you attending and the work of the past board members while being led by the great past presidents of the organization, so we want to celebrate with you and celebrate you for this service over the years.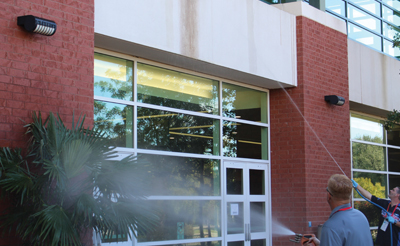 Inside the largest trade show in the industry we will also have two competitions this year. Top Gun is a reel and hose competition to see who can clean up a hose on a reel the fastest and the cleanest. We will also hold a safety competition to see who can put on their safety gear the fastest while making sure it is accurately put on. Winners of the competitions will receive awards. You can come to the tradeshow floor to sign up for the events. We will also have our live auction at the end of the trade show, so make sure you stay for the whole time on both days but especially the end of the show on the second day. 
    Women in attendance can attend our annual Wine & Wash event to celebrate together as well. We know you are a vital part of these businesses and love to honor you every year. Each year this event brings in over 50 women in the industry to network together and enjoy a drink. You won't want to miss it!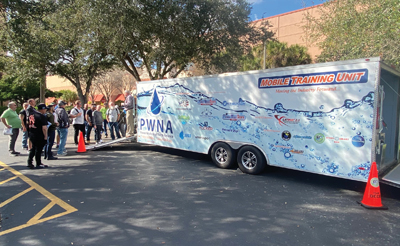 The hotel is the Rosen Shingle Creek, which has many amenities on site. The discounted rate is something you will never see at this hotel outside of PowerClean, so come take advantage of a five-star hotel for great pricing. The resort fees have been waived, and the parking is 50 percent off. We will also be hosting a golf outing for attendees. Should you want to join in, please email us at info@pwna.org, and we will register you. The golf course is the Palmer Legacy and is located on site at the Rosen Shingle Creek hotel grounds. 
     Don't miss the first show back in a couple of years. It is a must-attend event for sure!
     For more information on PowerClean 2022 or PWNA, visit www.pwna.org/powerclean-convention.