Charles Tibboles: CETA's 2016 Lifetime Achievement Award Winner
By Beth Borrego / Published March 2017

Charles Tibboles was about age 30 when he began working at R.W. Beckett, back in 1979. At that time, the company wasn't really involved in the pressure washing industry, but as he recalls, one day a sales guy brought the first pressure washer into the engineering lab and explained what he wanted to do with it. The general reaction that day was a thoughtful "Hmmm…." Something new! How cool is that? It turns out, it was very cool indeed. Today, Tibboles is a project manager for R.W.Beckett.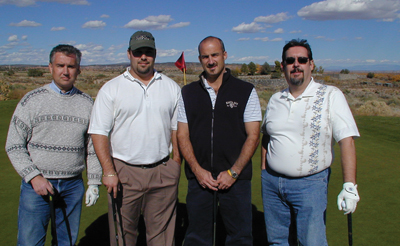 Having a job you really enjoy that you want to make into a career is something we all hope for. According to Tibboles, "Most of R.W. Beckett's business is in the residential heating market. For the last 16 to 20 years, it's been assigned to me and has been my focus. The people in the industry are its key. They are awesome people and very good to work with."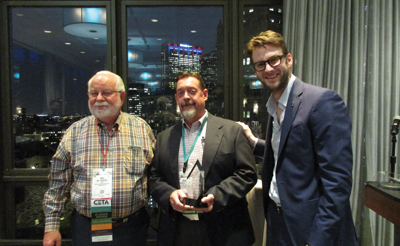 For some, it's not easy to find job satisfaction. Many people never seem to fit into a job, much less an industry. Finding a place to call home in an industry that so many people remain unaware of, and then making a difference in it, is truly remarkable. So, too, is the person who has the vision to embrace an emerging need and see it through to successful completion. Tibboles reflected on such a satisfying experience and shares, "When everything comes together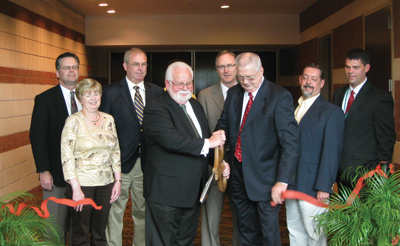 and we can fill a role or a niche that is not being served and we can fit the need, that is my greatest satisfaction. One of my earliest customers came to me and said, 'Hey, can you build this burner with a 12-volt dc motor and ignitor?' They had a vision, and we said we think we can, and it was just one of those things. Today 40 percent of the pressure washer market using oil-fed pressure washers is served by the dc burner. That's kind of cool. It's grown from nothing to what it is today."
Tibboles doesn't have anyone else in his family involved in the pressure washing business, but he thoroughly enjoys being part of the Beckett's family-owned business. "This is a family-owned business on its third generation. We are a Christ-centered company, and we have integrity, excellence, and a profound respect for the individual. We have a rock in front, and one of our customers had the values engraved in the rock. It's the culture that's kept me here for 40 years and will keep me here for more, God willing."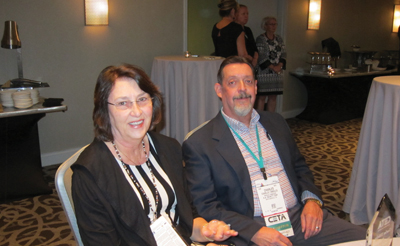 Tibboles has some advice for those who are in the business on the manufacturing or distribution side of our industry, and recommends, "Get to know most of the OEMs (original equipment manufacturers). Join CETA if you are going to be in the supplier or manufacturer segment. Take advantage of the education that's offered. You're going to benefit from the knowledge." Tibboles has been involved with CETA for a very long time—so long, in fact, that he was with CETA back when it was CEMA. As he explains, "It started with CEMA, and Beckett was involved and realized they needed to be a part of the association. CEMA became CETA. We were right up there with some of the first members of CEMA, and I was invited to join the tech committee early on. I was elected maybe one or two years after CETA was formed. I did what I did with Beckett's support and blessing. I've served the market in unique ways, and being elected to the board of directors for CETA has been a huge honor for me."
Like everything else in life, over time things change. This is true of our industry as well. Tibboles notes two things that stick out in his mind when it comes to change, and shares, "The manufacturers are embracing the standards that have been developed for the industry where there was hesitancy before, and the second is what's happened over the years with the consolidation of the manufacturers."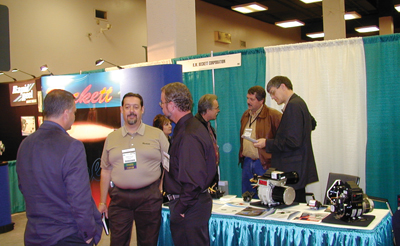 Tibboles is a very humble man who doesn't blow his own horn, and who, when asked for an interview, was more in tune with what others had done for him than he was with what he himself had done. For Tibboles, being awarded the Lifetime Achievement Award by CETA and presented with it in Chicago last fall was nothing short of remarkable. "To be honored that way by my peers on the board, just to be nominated for that—that's really amazing. To be grouped with those people who have been given the Lifetime Achievement Award, some of them in the industry since the 1980s, is such an honor. I know and saw what they did, and a lot of them are business owners. I'm not a business owner. It's an honor almost beyond words."
And, of course, when asked if there was someone he wanted to thank, his response makes sense. "Yes, I would like to thank John Beckett, the president when I started here in 1977. He's now well into his 70s." And to Tibboles: CETA and the pressure washing industry would like to thank you for all you have done to make our industry a better one. Congratulations to Charles Tibboles for receiving CETA's Lifetime Achievement Award!