CETA Plans for 2021
By Jimmy Welch / Published February 2021

The year 2020 was a year most of us are happy to put behind us. However, the challenges in 2020 presented the opportunity for our industry to help combat the global pandemic by contributing expertise in cleaning, sanitation, and disinfection. Industry members have striven to protect their own workers and customers and to share the tools for doing the same with others.
     The Cybersecurity and Infra-structure Security Agency (CISA) list of essential businesses includes many entities served by CETA manufacturers, distributors, and suppliers. The list ranges from chemical and critical manufacturing sectors to healthcare, agriculture, and transportation systems.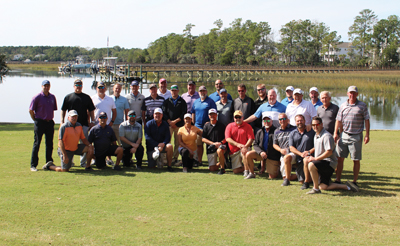 In response to the needs of essential businesses, our industry members have, in many instances, added new product offerings, such as disinfectants approved by the Environmental Protection Agency (EPA) and the misters/sprayers for their application.
     The focus on cleaning and disinfection—from shopping carts and doors on frozen-food cabinets in grocery stores to high-contact areas in restaurants—has made members of CETA more visible. In turn, the visibility has strengthened the organization.
     In 2021, CETA will continue to follow CETA's strategic plan, which the board has approved and reviews each year. As opportunities arise like COVID-19, we meet and decide on how to refocus to address members' needs.
We will continue to focus on the following:
Benchmarking—One change will be to reflect the impact of rental equipment more efficiently than in the past. CETA had great member participation with benchmarking, and members are looking forward to participating this year to show how their companies fared during the pandemic.
Technical issues, like the following:

Safety standards—The Technical Harmonization Committee performing this task (THC 335H) has recently recruited Ken Wills as the committee's technical secretary. Ken has more than 30 years of engineering and management experience and has been involved with various industry groups and standard writing groups for most of his career. This addition to the THC, supported by CETA, will put the committee on a clear path to complete the harmonization of the global pressure washer safety standards.
Performance standards—These provide a uniform method for testing and rating pressure washers. The movement toward performance standards has become a worldwide effort. The use of such standards offers significant advantages. CETA certification will not only improve the image of our participating members but will also provide leverage in an industry with increasing competitive pressure. CETA members that have completed the testing requirements of the CPC-100 Performance Standard and submitted the data to CETA have the models that meet the requirements on the CETA website. Distributors, please request that your pressure washer models meet and are labeled with the CPC-100 Performance Standard.
White Papers—In March of 2020, the CETA board of directors formed the COVID-19 CETA Technical Committee to provide much-needed information to our members since we provide essential cleaning products. The committee consists of 16 industry leaders representing 13 companies who have all been active in the 25-plus meetings up to this point. In 2021 the focus will be to continue to provide information and produce white papers for the members.

Education

The CETA board of directors relaunched CETA University at the annual business meeting in October. This newest benefit will provide all members with an online resource guide that will help to supplement the training needs for new and current employees. With the new CETA University platform, members will be able to access a library of videos to assist them when training new employees in the office, or it can also be used in the field. The content library will be a collection of how-to videos and best practices gathered from experts both inside and outside of the industry, covering a wide range of topics. The CETA board of directors decided to address the issue of providing education after hearing from several long-standing members that this is one of the biggest issues facing them as small business owners. It is estimated that the average cost of training a new employee is $1,252. This figure does not include the time that will accompany those expenses. Employers use an average of 33.5 hours per employee. The board of directors would like to address this issue and help create even more value for its members. CETA University's plans for 2021 will expand the CETA U committee with sub-committees and will continue to support Henry Hardaway as the CETA University Coordinator as he adds more content, including CETA U CD/DVDs from the past. You can visit our website for more details.
The CETA Education Foundation will continue its focus on scholarships for our members and their employees and families. However, they are planning to change the way funds are raised. CETA Scholarships have provided a very valuable benefit to our members and will continue to be supported. If you would like to donate, please send checks payable to the CETA Education Foundation, 11450 Hwy 380, Suite 130 #289, Cross Roads, TX 76227.
     PowerClean will ease into the Big Easy (New Orleans) September 8–11. This in-person event will be held just steps away from the Mercedes-Benz Superdome and minutes from the historic French Quarter and the Mississippi Riverfront for a much-anticipated chance to network and visit with our manufacturers and suppliers while educating our members. 
     Until we convene in the Pelican State, know that all CETA initiatives—benchmarking, standards (safety—THC 335H, performance—CPC-100, technical), distributor certification, CETA University, CETA Education Foundation—will continue. View and monitor developments by visiting our website at https://ceta.org/ frequently. 
     Become involved in CETA, your organization, any way you can and promote the organization to your industry peers. A strong and active membership that reflects our industry will ensure a long, vigorous future for CETA.