A Diverse and Interesting Group of Students Receive Scholarships from the CETA Education Foundation
By Adia Walker / Published November 2013

The CETA Education Foundation was founded in 1996. The goal of the Foundation is to award scholarships to students of CETA members, as well as their employees and families. In 2013, six scholarships were awarded from each CETA-eligible membership class: two manufacturer scholarships, two distributor scholarships, and two supplier scholarships. The six recipients in 2013 are from all walks of life and below is a snapshot of each student and his/her future plans.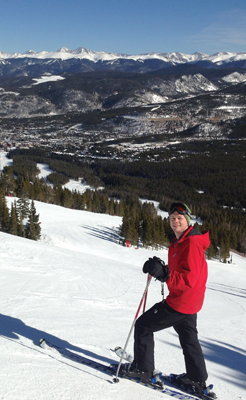 Philip K. Micha, a senior at Chicago-Kent College of Law, is ready to graduate in the spring of 2014 and begin work in the field of Environmental Law. Though some see this particular field as the persecution of an industry, Micha says it's simply a way to enforce penalties for those who break the law. "Too often, the people who violate these laws don't feel the negative effects; it's often someone else down the line who has to deal with it," he says. "Environ-mental Law gives people who are impacted a way to do something about it in a professional manner."
Micha acknowledges that his field of study also helps to keep people safe, and likens it to work that CETA has done with environmental clean-up efforts. "We are protecting people's health and the health of the environment; making sure people can drink the water and breathe the air," he says.
People and the environment are not the only things this law student is dedicated to protecting. Micha and his wife participate in the Second City Canine Rescue program. "We take dogs out of shelters that would euthanize them and serve as foster parents for a few weeks," he explains.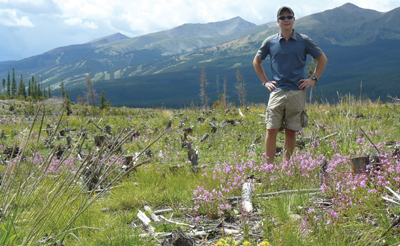 Besides being a partner in Micha's efforts to rescue local dogs, his wife is also an inspiration to him, and was the reason he decided to pursue a professional degree. "She is currently a certified public accountant and before that she was in auditing," he says. "I was really impressed that she was doing that right out of college." Mrs. Micha, who is an office manager/accountant at a CETA distributor group called High PSI, also serves as his connection to the CETA scholarship awards.
"I'm just really thankful for being chosen for the scholarship," says Micha. Since he spent the summer at an unpaid internship, the law student says this funding is extremely helpful for this semester's tuition. "The money will be put to good use," he promises.
—————————————————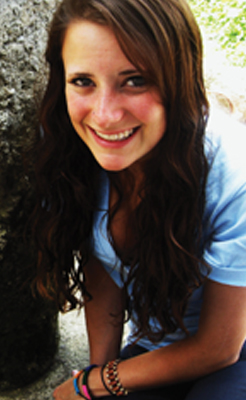 The Columbian College of Arts and Sciences at the George Washington University in Washington, D.C. is a perfect match for senior Alexandra M. Karpa. She cites the rich diversity and vibrant energy of the school and surroundings as some of her favorite aspects of her collegiate experience. "It's the passion that the city and university have for growth that has inspired me to genuinely pursue my own passions and learning experiences," she says.
Other inspirations for Karpa include her best friend Susie and many colleagues at the Alexandria Archaeology Museum in Virginia where she currently interns. "While their ability as a group of great researchers and intellectuals cultivates my own curiosity, they also handle archaeological discoveries in the same manner, allowing the public to be just as excited and interested as they are," Karpa says of her co workers.
Karpa plans to complete her degree in the spring of 2014 and spend two years working, perhaps at an arts center or museum, before enrolling in a graduate program. After obtaining her second degree, she wants to pursue a career in Museum Studies, conducting research, assisting in exhibition work, and working with museum education programs.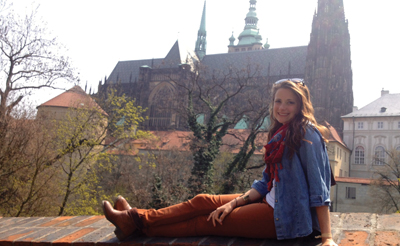 To enrich her studies of anthropology, Karpa recently spent four months living abroad, teaching English and conducting independent research. "After living abroad in Seville, Spain, I've come to understand the process of assimilating and becoming at home in a foreign place," she says. "When I first arrived in this small, southern Spanish city, it was an adjustment to fall into the norms of how they process time, how they interact with and make expectations of one another, and how they value the home."
This experience was a world away from Langhorne, PA, the small town northeast of Philadelphia that Karpa is happy to call her hometown. "There's a way in which Langhorne genuinely captures the feeling of home," she says. "It's an old, historical town that doesn't try to be any fancier than it is."
Karpa's father is Sales Manager for Equipment Trade Service, which serves as her link to CETA. "ETS has been a great company and family for my dad, and I couldn't be more grateful for the financial support they have given me," says Karpa.
—————————————————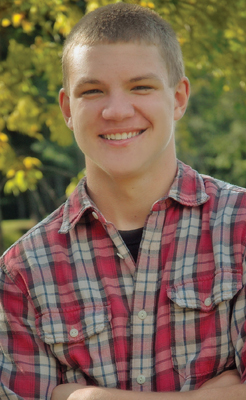 A freshman at St. John's University in Collegeville, MN, Derek M. Schiebel is majoring in Mathematics with a minor in Secondary Education. "So far I love it here," he says. "The University has so much to do on campus and a great education program." Schiebel feels the subjects he is studying will prepare him to enter the realm of teaching when he graduates. "I am expecting to graduate in the spring of 2017, and I am hoping to find a teaching position right out of school," he says. "I would love to find a job where I can be a high school math teacher and start my coaching career as well."
Schiebel can remember when he decided this was the path for him. "I have always wanted to be a coach, but it wasn't until my junior year in high school when I had a math teacher named Mr. Haugh that I realized I could teach as well," he recalls. "He made class fun, and I hope to have the same impression on my future students."
Apple Valley, MN, is where Schiebel calls home; he says he loves its suburban feel along with its proximity to the Twin Cities. "It's also big enough that there is always something to do without going too far," he adds. Schiebel enjoys playing baseball, basketball, soccer, golf, disc golf, and anything else that keeps him active.
Long-term aspirations for the Minnesotan include obtaining a Master's degree in Mathematics and traveling outside the U.S. to a country that is hosting the Olympics so he can watch the world's best athletes compete.
Schiebel is connected to CETA through his mother, Kileen Schiebel, who is an accountant at General Pump in Mendota Heights, MN. "I would like to thank the CETA Education Foundation for taking the time to read through my application and for selecting me to receive the scholarship," he says. "It means a lot to see my hard work pay off and to have someone take notice."
—————————————————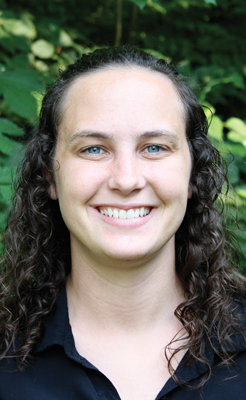 With an undergraduate degree from Shippensburg University already under her belt, Erica L. Hess is now in her second year at the Pennsylvania College of Optometry at Salus Univer-sity. "I like how everyone at this school works together," Hess says. "My fellow classmates, as well as my professors, are always doing everything they can to ensure that I succeed."
Hess also notes that the university has a collective attitude of providing help to those in need, which is in line with her own goals and ambitions. In fact, this desire to help others is part of the reason she chose to enter into a doctorate program to become an optometrist. "I think optometry is important, because vision is such an important part of everyday life," she explains. "I always knew I wanted to help people, and I think vision is one of the greatest things you can provide to someone to help them achieve success and happiness."
By 2016, Hess plans to have finished her studies and return to her hometown of Selinsgrove, PA, to join her brother's practice. A two-and-a-half-hour drive from her school, Selinsgrove not only boasts the only high school in the nation with a seal as its mascot, it also contains something of utmost importance to Hess: her family.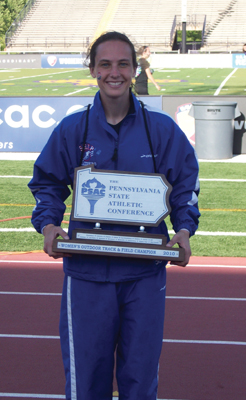 "My whole family inspires me," says Hess, describing her parents and three older brothers as caring, hard working, supportive, and accepting. "My biggest inspiration has always been my grandma. She was a strong, Christian woman who loved her family more than anything and that's exactly the person I want to be. She continues to guide my life even now that she is gone."
Hess's father is a Regional Manager for Alkota Cleaning Systems, Inc., and serves as her connection to CETA. To those who chose to make her a recipient of the 2013 CETA Scholarship Awards, Hess would like to extend a heartfelt thank you. "The CETA scholarship is so important," she says. "Financial support is essential."
—————————————————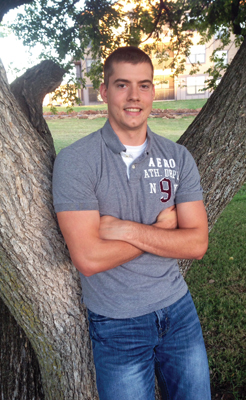 Studying Criminology Pre-law at The University of Oklahoma in Norman, OK, Timothy K. Hardaway is a sophomore with concrete plans for a promising future. "I expect to graduate in May of 2016," he says.  "At which time, I hope to also be commissioned as a second lieutenant in the United States Marine Corps. There I will be a pilot until I get my law degree and serve in the Judge Advocate General's office."
So far Hardaway is enjoying his coursework and is confident that it is helping to prepare him for his future career. "I feel like it is important and interesting to learn how criminals think and what factors lead them to deviance," he says. "Eventually, I would like to work for the FBI or other investigative service like Interpol."
About an hour away from the university is Hardaway's hometown of Chandler, OK, a city that was founded during the Land Run of 1891. This town has provided a backdrop for the many experiences that have led Hardaway to where he is today. "My family has had the largest influence in creating the man I have become," he says. "Through the ups and downs, my family has provided me with inspiration and life lessons that have prepared me for life's challenges."
Hardaway's grandparents are the owners of Farley's, Inc., which provides the link to the CETA scholarship opportunities. "I would like to thank the CETA Foundation and every company that contributes to the scholarships that CETA provides," Hardaway says. "I also hope that these companies remain prosperous enough to continue funding educational opportunities like these scholarships."
—————————————————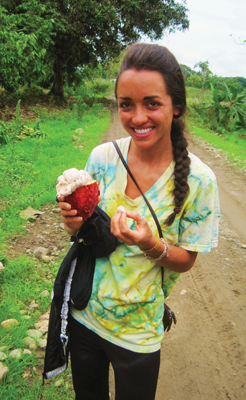 Currently enrolled in two separate degree programs, Mary E. Lohberg attends St. Ambrose University in Davenport, IA. A senior in her undergraduate studies, Lohberg is also a second year graduate student and on track to have both a BA in Psychology and a Masters in Occupational Therapy by 2015.
As a freshman in college, Lohberg wasn't even aware of the occupational therapy field until one of her psychology professors suggested she might excel in this arena. This suggestion forever changed Lohberg's career path and ignited a passion for helping people live the highest quality of life possible.
"What I look forward to as an occupational therapist is how it reaches out to individuals across the lifespan, ranging anywhere from children with developmental disorders to the aging population battling degenerative diseases and all individuals in-between, addressing anything from mental health to acute injury, health promotion, injury prevention, and rehabilitation," says Lohberg.
Lohberg is also passionate about staying active and being outdoors, a love that may have been influenced by the picturesque scenery in her hometown of Dubuque, IA. "We've got the bluffs, the Mississippi River, and more," describes Lohberg. "You can't beat the way it looks in the fall with the foliage."
A recent school service trip to Ecuador has also created a love for travel within Lohberg. "I used to be hesitant about world travel," she re-calls. "Now, there are so many places I would love to go and see. Right now, I would love nothing more than a trip to Spain to visit my twin sister Michelle who is studying abroad."
The students' mother works at Schieffer Co. International, which is how Lohberg became aware of the scholarship. "There truly are not enough words I can find to say to express my gratitude toward the generosity of CETA for their scholarship program," she says. "If there was something I would want CETA and their Education Foundation to know, it would be this: my vow to 'pay it forward,' and assist other students in the future by showing belief in their aspirations through financial support."