Kick Off the Summer in Denver
By Diane M. Calabrese / Published June 2017

C
ETA Regional Distributor Meeting
What better way to mark the advent of summer than to join other distributors to spend a day talking about issues? On June 21, 2017, the summer solstice, CETA will hold a regional meeting for distributors in Denver, CO.
The regional meeting is open to all distributors; attendees need not be CETA members. There is no cost to attend, and there is no registration deadline. Kärcher North America will provide the meeting room at its headquarters in Denver. 
To register any time in advance of June 21, pick up the phone and call CETA headquarters at (800) 411-0111 or send an e-mail to info@ceta.org. The meeting will be the sort that makes a last-minute decision to participate a very good choice.
Facilitators for the meeting are Chad Rasmussen, CFO of Royce Industries L.C. in West Jordan, UT, and senior vice-president of CETA; Ben Hage-mann, general manager of American Pressure in Robbinsdale, MN, and a distributor director at CETA; and Chris Meyer, controller of Ben's Cleaner Sales Inc. in Seattle, WA, and treasurer of CETA.
The meeting in the Mile-High City is designed to be a substantive experience in itself, as well as a probable launch for similar gatherings. Attendees can expect to take away ideas about how to make improvements to operations and information on best practices. At the same time, distributor attendees will be contributing to a repository of topics for meetings down the road.
Issues flowing through the day of a distributor range from compensation for the sales team and retention, to marketing, pricing, DOT regulations, workers' compensation, community involvement, and state-of-the-art software. All are on the long list of topics that may generate a robust discussion at the Denver meeting—or a future one.
Just as summer invigorates us, so too will the Denver meeting. Summer is the time for growing. "I am hopeful that there will be rigorous discussion, sharing of best practices, and an environment where we can help each other overcome challenges," says Rasmussen. In fact, he puts a great emphasis on the opportunity all will have to appraise what works.
"The best reason for a distributor to attend this meeting is the opportunity to network and share best practices," says Rasmussen. "Distributors will learn more from each other than anyone else." If the meeting is a success, more will follow. That's good news on the collaboration and synergy levels. It's also a plus for CETA-member distributors who wish to obtain certification because points toward certification will accrue to those in attendance at this meeting (and future regional meetings).
Growing
All good things have to start somewhere. The bounty of a summer garden begins with well-planted seeds and emerges with a carefully-tended plot. (For those with preferences at harvest time, it's always best to be there when seed choices are made.)
"We are using this initial meeting as a pilot to see what kind of interest there is in such events, how well they might be attended, and what people want out of it as far as subjects and format," says Meyer. "After this pilot meeting in June, we will evaluate those factors and make changes to future meetings as needed. People attending this pilot meeting will have a big voice in how regional dealer meetings are done in the future."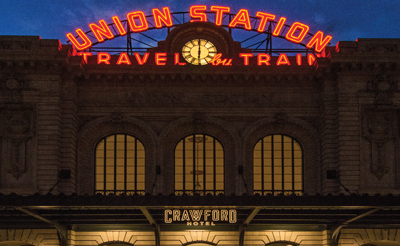 The value of working together, even with competitors, cannot be overstated. "It's possible to learn from other businesses and owners in the same industry, facing the same or similar issues," says Meyer. "They may have already had an issue you are facing and have a solution that works, or maybe others are currently having the same issues and brainstorming together can often result in better ideas."
For his part, Meyer will be an enthusiastic participant as well as a facilitator. "I expect to discover ways to make our daily business operations more efficient and therefore more profitable," he says.
Some of the very best ah-ha moments come not when listening to a formal lecture, but when talking with a colleague. Knowing that there is a solution to a problem or that a thorny bit of compliance paperwork can be handled expeditiously can simplify life for a distributor. So talking with colleagues—yes, competitors, too—makes distributors stronger. (It's not exactly analogous to companion planting in the garden, but it is close enough. In short, everyone gains.)
Cultivating
As important as it is to gather new ideas, it's also important to discard a few ideas now and then. A business plan is a dynamic document. Knowing what to keep and what to eliminate makes a business stronger. (Yes, it's like weeding a garden.)
Yet how does a distributor know which methods, equipment, or service lines to eliminate? Internal monitoring is a must, of course, but talking with other distributors helps a great deal, and the Denver meeting will offer the environs to do just that.
"The topical discussions allow us as owners and managers of companies to step back and evaluate what we are doing and could be doing from a higher level," says Hagemann. "It withdraws us from the hectic nature of our businesses and lets us focus in on key areas that will bring immediate benefit." 
The distributor-to-distributor interaction—candid and substantive—is for Hagemann at the top of the value list for being in Denver. "The single best reason is networking," he says.
"Networking is not just shaking hands and passing out cards; it is meeting new people and reconnecting with known people who all share many of the same struggles and burdens," explains Hagemann. "Any time I have been together with a group of dealers in our industry, I have made connections that have helped me in my business. We can learn from each other's success, and this puts others in our industry only a phone call away. The value of networking at this meeting is not just a quick 'hello,' but in many cases a long-term relationship that will only serve to build knowledge, trust, and integrity in our industry."
Like Rasmussen and Meyer, Hagemann looks forward to being both participant and facilitator. "I look forward to some great discussion on the topics, meeting some new people, and bringing home some great ideas," he says.
Another positive outcome that Hagemann envisions is more distributors getting to know the value of CETA membership. The meeting in Denver affords the opportunity for all distributors to get to know one another better and for non-members to appreciate the benefits of CETA.
Hagemann also jokes that he would also welcome bringing home the award of a free two-night stay in Las Vegas during the CETA Annual Convention Trade Show (co-located with ISSA/Interclean) that takes place September 10–14, 2017, in the famous Nevada locale. One Denver attendee (selected in a drawing) will get that free stay at The LINQ Hotel, thanks to American Honda Motor Co. Inc. in Alpharetta, GA, which has made the stay possible.
The winner of the two-night stay can liken it to a bumper crop. All Denver attendees will be able to relish the strong start they made to summer as they anticipate growing their businesses in new and even more robust ways. We do hope to see you in Denver.