Cam Spray: Characterized by Growth
By Diane M. Calabrese / Published November 2016

Iowa Falls, IA, was platted in 1856. The picturesque town is situated along the Iowa River in the north-central part of the Hawkeye State. The striking beauty of the place is matched by the remarkable industry of its 5,250 residents. Cam Spray, a company our readers know well, is located in Iowa Falls. The small, family-owned business offers more than 200 models of pressure washers, sewer jets, and drain jetters.
Growth has characterized Cam Spray since its inception in 1963. The company began when John Campbell and Jim Campbell purchased the Manning Howell Company, a local firm that specialized in farm and industrial supplies. Manning Howell had decided to retire and John Campbell, who had worked for Howell's company, saw an opportunity.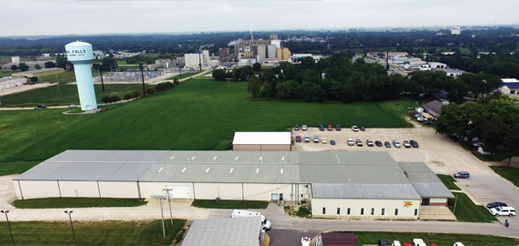 Launched as Campbell Supply Company, the firm made changes in the product line in response to customers' needs. For one, customers needed industrial pumps, and some of the pumps were becoming components in pressure washers. At the time, customers bought the parts needed to build a pressure washer, but many of them soon returned seeking help and advice on how to assemble one.
As the customers' requests for assistance came to the company, John Campbell again saw an opportunity: add value by building pressure washers for customers. In 1971, Campbell diversified and officially began Cam Spray. 
Cam Spray was a result of acute commitment to provide help and dedication to customers and their needs. The first Cam Spray product line consisted of two models, each producing 3 gpm at 1000 psi. The two models differed only in tank size.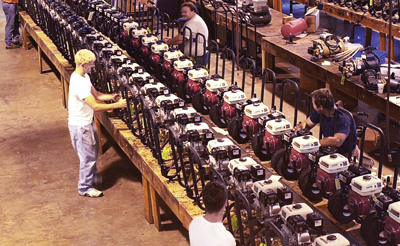 Things have changed dramatically across the decades. Cold water and hot water pressure washers are offered today in stand-alone, truck, and trailer-mounted configurations. Cam Spray offers hydraulic, electric, gas, and diesel units, as well as custom units and an extensive array of drain jetters.
The team at Cam Spray, which has included third-generation family members for several years now, points to great relationships, building what customers want, and the many hours invested by dedicated employees to ensuring customers are satisfied as fuel for the firm's growth. [See sidebar for a list of key personnel at the company.]
Satisfaction also characterizes the environment for the many employees of the company. The average tenure of employees currently on the roster is more than 22 years. The retention of members of the team at Cam Spray follows from the guiding philosophy of conducting business, a philosophy that is rooted in its beginning. "A testament to the founding principles that are still effective today, treat others how you would like to be treated," says John Campbell, CEO.
John Campbell explains that he and Jim Campbell were raised in a Christian home and grew up working on the family farm with their brothers and sisters. They knew that every opportunity was a blessing from God, and the business was no different. They would establish their business on the principle that you should treat people the way you would want to be treated. "Always be fair and honest, and seek to honor God by positively impacting the lives of employees, customers, and community," says John Campbell.
Strategy
The strength of Cam Spray stems from a strategy which guarantees both excellent employees and excellent products. An essential part of the strategy is to "train and cross-train," explains Steve Campbell, account manager. "We empower employees to be creative and provide solutions to improve our processes and products." 
To keep team cohesiveness and communication links fortified, meetings are often held over meals. An enjoyable, casual setting with good food leads to great conversations, ideas, and solutions.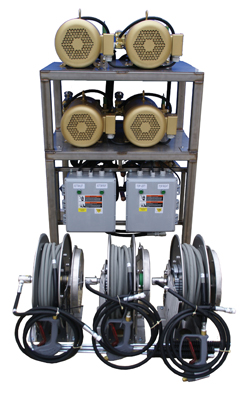 Looking at a product from the perspective of the end user is important. "Cam Spray products are built with the operator in mind, so they are dependable, easy to use, and make your work day easier," says Bill Jensen, product manager.
"For almost 50 years, we have been building relationships with the industry leaders," explains Jensen. "Much of the equipment we have produced over the years has been built for companies in their color and label to be sold to their dealers and customers. That may be why our products look familiar.
"Large companies in the agricultural, automotive, construction, industrial, and janitorial industries rely on Cam Spray know-how to build, support, and service the pressure washers and sewer jetting products they sell," continues Jensen. "These original equipment manufacturers—OEMs—take advantage of our private label opportunities to fill their product line offerings to their exclusive dealers and customers."
Meeting the needs of the OEMs requires a full understanding of their objectives. That understanding of objectives extends to customers of all types. "When you call us, we will take the time to talk about your application and specific needs," says Jim Gillespie, president/sales manager. "We take this time to be sure you are most satisfied with your product selection. Once you have determined the product you are interested in, we will match you up with an industry professional in your area who can sell and support your equipment."
Attention to the details customers provide, a strong team, and excellent products add up to customer satisfaction. "We are committed to customer satisfaction," says Steve Campbell. "Every day since 1971 our people have been building pressure washers and drain and sewer jetters that work as hard as our customers do."
The durability derives from hand-crafted equipment made from carefully selected components and engineered to meet customer demands. Equipment is built by the hands of someone who takes great pride in knowing the customer will find years of satisfaction in the work he has done, explains Steve Campbell.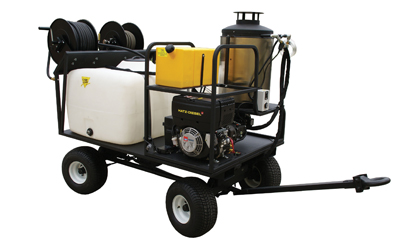 Members of the Cam Spray team stress that they understand how the end users depend on equipment to get work done and make a living. In that regard, they are committed to be a partner to customers every step of the way.
For prospective customers who are not certain of the best match for their application, help is within reach of a phone call. "Responding to customer requests for custom applications or special-build requests and meeting customers' needs helps us keep pace in the present," says Steve Campbell. And it helps solidify a foundation for the future.
Relationships between Cam Spray and many of its customers have been in place for more than 30 years. By working closely with its vendors, Cam Spray has been able to develop cooperative relationships that ultimately benefit its customers through sustained quality components without unexpected price fluctuations.
Context
"At its core, we all start with a pump and a motor, and it goes from there," says Steve Campbell. "Like most cleaning equipment manufacturers, Cam Spray continues to search the market for new technology and innovation that will make equipment more efficient and economical to use." 
Adapting products to different markets is a basic part of the repertoire. "As our product line grows and adapts to different applications, so do the possibilities for an application that was not there the day before," says Steve Campbell. "While all our products have a pump and a motor of some sort, how you use those in each application determines the success or failure of a product."
As at all forward-looking companies, challenges have presented themselves and been met. One such challenge led to an expansion of sorts. With growth, Cam Spray has experienced material shortages from suppliers, which have caused unacceptable backorders on products. Because customer satisfaction is vital, Cam Spray invested in its own metal fabrication shop to alleviate those backorder times. The metal fabrication shop is utilized to produce heating coils, and additionally it allows Cam Spray to offer custom modification and solutions to products.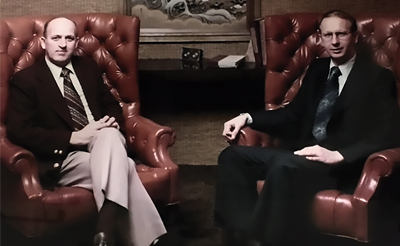 There is always change, a constant and a truism, but some change is worthy of reflection because it invigorates us. One sort of change comes from the addition of new people. "I guess the biggest change has been bringing in a younger set of people with different skill sets and working with them to give us a deeper bench to play from," says Jensen. "It is nice to get fresh perspectives on how to do things, and along with that come new opportunities."
Bringing in good, new employees and retaining them is a significant goal of all companies looking ahead. "Some of our biggest challenges will be in the area of labor force. I am sure we are not alone in this challenge," says Gillespie. "The average length of employment at Cam Spray is at 23 years. We have been fortunate to have many dedicated, long-term employees. We will continue to work hard finding people in our geographic area who want to be part of our company for the next 30 years."
A strong company benefits the entire industry and vice versa. Cam Spray is an advocate of the cleaning industry. Each year Cam Spray attends multiple association shows to interact with end users, colleagues, and competitors. The participation allows the team members to learn through firsthand experience what is going on in the field. 
At the same time, Cam Spray takes advantage of association meetings to hold seminars and give presentations on products and best practices in cleaning equipment use. Among the many professional organization affiliations the company has are those with ISSA and PWNA.
Team members also take advantage of jobsite visits to learn more about customer needs. Additionally, Cam Spray has a vital social media presence, including a Facebook page, You Tube channel, and LinkedIn page. The social media involvement enhances marketing efforts and facilitates education of end users.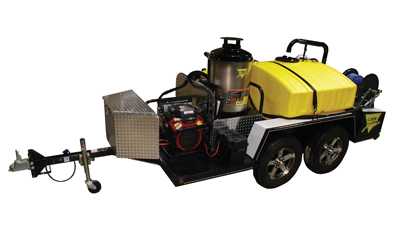 "Cam Spray is in the process of a Web page redesign," says Steve Campbell. "It will be user friendly for service, parts, product information, and purchasing. We hope to launch the new site fall 2016 via www.Camspray.com."
The essence of Cam Spray can be summed up in four sentences, says Steve Campbell. "Cam Spray products are built with the operator in mind so they are dependable, are easy to use, and make your work day easier. The products we make serve so many industries it is hard to name them all. Whatever industry you are in, we have a product for you. If not, we can always build a custom pressure washer or sewer and drain jetter to fit your needs."
The story of Cam Spray reflects the story of business in America. Needs are seen, risks are taken, and growth and reconfiguration occur. The business community gains strength. It's a thing of beauty, like the setting of Iowa Falls in any season.